...And it Ruined the Song for Me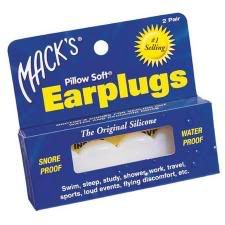 It happens to a lot of us --
something
, out of our control, makes it virtually impossible for us to enjoy a particular song. There are a number of common culprits:
--
A personal connection
It was "our song"? Aw, sweet. Probably best to pack it away, along with all the other mementos of your ill-fated relationship. Unless your song was something like "Everyday I Love You Less and Less" by the Kaiser Chiefs, in which case 1) You knew it wasn't going to work out anyway, 2) Neither of you took it seriously, not
really
, and 3) It's a good song, so don't be too quick to write it off.
Hmm. There's (at least) one more possibile scenario, hypothetical person. 1) You each have an offbeat sense of humour and don't take yourselves too seriously, 2) How rare and special that two people with matching senses of humour and musical tastes should have met and fell in love in this sometimes dark and brutal world of ours, 3) In which case you might feel very despondent and lost now. Screw the song... go to them, go to them now! Unless they've already found someone else, which, let's face it, they probably have. I mean, not because you meant nothing to them... not
necessarily
because of that anyway. Okay, nevermind that, why not move on... musically-speaking... to Bloc Party?
--
Neighbours overplaying a song
Family/significant others/roommates do this too, but you should be able to control
those people
, more or less, through a strict reward/punishment system of some sort. Neighbours have been the worst offenders on this front with me anyway.
I once lived in an apartment beneath a guy who was very fond of The Cure's "Boys Don't Cry" and (musically at least)
only
The Cure's "Boys Don't Cry". Every night we were home, he played it dozens of times in a row. I don't know about the nights we weren't there, but I don't think he did it to annoy us. Sure, he also had a habit of sweeping his leaves onto our patio but he stopped doing that when we asked him to (well, not so much when "I" asked him to; my part involved a lot of staying downstairs and
not
asking anything). I wondered whether there was a story behind the attachment to this one tune, something a little more profound than a mere fondness for it. Maybe he was pining for some girl or guy, and he was sad. If that was the case, I would have felt more sympathetic, otherwise I just felt if he liked that song so much, perhaps he might like to spring for a whole CD by the Cure. Heck, I'd buy him one.
Some assorted versions of that song... it still feels odd to listen to any version of it.
MP3:
The Cure - Boys Don't Cry
(from
Boys Don't Cry
,
Staring at the Sea: The Singles
,
The Cure - Greatest Hits
, etc.)
MP3:
The Cure - Boys Don't Cry (acoustic)
(from
The Cure - Greatest Hits
)
MP3:
Idlewild - Boys Don't Cry (live, acoustic)
MP3:
Razorlight - Boys Don't Cry (live)
MP3:
Oleander - Boys Don't Cry
(from
February Son
)
Just because thinking of "Boys Don't Cry" made me want to hear this song:
MP3:
Boys Don't Cry - I Wanna Be a Cowboy
(from
Living In Oblivion: The 80's Greatest Hits, Vol. 5
,
Say Cheese!
, etc.)
One memorable neighbour overplayed Sinead O'Connor's Nothing Compares 2 U, a song I never liked in the first place. Like "Boys", a song that wasn't new at the time it was overplayed, though I guess that would have made it more annoying. Also another tale of love lost... another one played by an upstairs neighbour too. This one was a woman (odds are, she still is one) and she played the song more often, at a higher volume, and later at night than any neighbour before or since has played a not-that-song-again song. None of which justifies my responding with My Bloody Valentine played loudly, speaker held to the ceiling.
Disclaimer:
My Bloody Valentine should never be used as a weapon! It's just wrong, no matter how entertaining and satisfying it may seem at the time, as well as the next day when you would get to regale people about your tale of revenge and build it up to make yourself seem like some sort of musical superhero. Not that
I
would do that. Not my style. But
you
could, if you wanted to (it would just be wrong) Besides, My Bloody Valentine sounds too sublime to serve as a truly effective musical punishment. Still, in the name of honesty, I feel I must report that it was fun at the time, nothing bad happened as a result of it, and I don't remember how long it took the Sineadathon to end, but it did improve after that. But it was still wrong, etc.
I prefer Prince's version to O'Connor's. The Me First and the Gimme Gimmes version is pretty good too... I still find them a bit hard to listen to... there's a certain cringe factor.
MP3:
Sinead O'Connor - Nothing Compares 2 U
(from
I Do Not Want What I Haven't Got
)
MP3:
Prince and the New Power Generation (feat. Rosie Gaines) - Nothing Compares 2 U (live)
(from
The Hits/The B-Sides
)
MP3:
Me First and the Gimme Gimmes - Nothing Compares 2 U
(from
Take a Break
)
This shouldn't count, but I'm sneaking it in anyway... I once briefly lived by a guy who played "Sweet Child O' Mine" a lot. It was on the verge of being excessive, but never quite got to the point of being annoying. It helped that I thought it was a pretty good song, that he was a pretty cool guy, and I was out a lot. He also didn't live there that long. So this wasn't ruined for me, but I always think of it when I think of neighbours overplaying songs... It feels like it belongs here.
MP3:
Guns N' Roses - Sweet Child O' Mine
(from
Appetite for Destruction
)
--
A cover version you Do Not Care For At All
Sometimes these send me scurrying to the original, sometimes they make me want to not even think about that one either. When I first heard Sarah McLachlan's version of "Dear God", my initial reaction was stunned silence, then I asked "Who is that and what are they doing to 'Dear God'?" I had not been aware of any grudge between McLachlan and the guys from XTC. Perhaps it was an American-U.K. rivalry of some sort? The song appeared on an XTC tribute album, but that doesn't mean the song was really a sincere tribute. The truth is out there... I wasn't a
big
fan of McLachlan, but I liked some of her songs. I had that one album of hers... you know, the one that everyone bought. I think everyone got some sort of letter in the mail instructing us to purchase it. She had not accumulated enough goodwill with me to make up for this cover, which I thought sounded pretentious and phony.
For those who are interested in her ideological beliefs or think they're relevant to her ability to cover this particular song, McLachlan
believes in in "the idea of god as a verb -- being love and light. and that we are part of everything as everything is part of us.")
. She said she had no ideological reservations about covering the song but noted that she hadn't written it and
"it has an intensity that perhaps I don't possess on my own."
I think her performance improves when it gets more fiery. The anger may be just that -- a performance, something akin to acting, rather than based on genuine emotion, or she could be singing it as a questioning/angry-at-God song rather than as an "athiest song".
XTC's Andy Partridge
is an athiest
, but I don't think that should be a requirement for singing this song. Whatever McLachlan's beliefs, I think the song works better once her performance gets angrier. I'm not mistaking volume for anger; I didn't think she sounded genuine or showed emotion earlier in the song. I also hate the "dreamy", let's-all-sway-and-sip-$5-coffee music; it sets entirely a wrong, fake mood, I think. And to me, Mclachlan sounds more concerned with delivering a "pretty" song that could be about anything than with the meaning of what she's singing.
Unfortunately, by the time she sounds like she might be angry -- a genuine emotion? -- she's already lost me. The original version had so saturated the airways long before McLachlan's cover was released that I had long since grown tired of it. Now I just had a new version of it to avoid.
Tricky's version is interesting, but I don't like the talking-over-each-other. His track made me want to listen to "Black Steel", which I have around here somewhere... memo to self to find/post it.
MP3:
Dear God - Sarah McLachlan
(from
Testimonial Dinner: Songs of XTC
and
Rarities, B-Sides, and Other Stuff
)
MP3:
XTC - Dear God
(from
Skylarking
,
Fossil Fuel (Singles 1977-1992)
, etc.)
MP3:
Tricky - Dear God
(from
Vulnerable
)
p.s. I gave myself a craving for this song... if I did that to (almost?) anyone else:
MP3:
Kaiser Chiefs - Everyday I Love You Less and Less
(from
Employment
)