Benapalooza: Songs Sung by Bens
The Bens of the musical world -- not the group, not yet)... I mean those with the name -- either
Ben
or
Benjamin
-- stand out for some reason. Perhaps it's because they tend to record as solo artists (at least after paying their dues with some non-Bens for a while). That might make their Ben-ness stand out more. It's not like there really are that many of them compared to Jacks, Johns, or Toms, are there?
In checking the US
Social Security Popular Baby Names records
(unfortunately it won't let me link to my search results), I found that as a first name at least "Ben" peaked in popularity in 1908, but has always been reasonably popular. Benjamin has been very popular, and in 2004, was the 25th most popular name for American-born baby boys. Few Bens who record today were born in 2004 though. Without getting too nosy about ages, let's just say in the 60s-80s, the name ranked between #29-155, popularity-wise.
Okay, let's be slightly nosy. Ben Harper was born in 1968. The most popular names for boys that year:
1 Michael
2 David
3 John
4 James
5 Robert
6 William
7 Mark
8 Richard
9 Christopher
10 Brian
11 Jeffrey
12 Thomas
13 Timothy
14 Scott
15 Steven
16 Joseph
17 Kevin
18 Daniel
19 Paul
20 Charles
Without singling out any particular names and with no slight intended to the many fine artists who have the above or any other non-Ben monikers, I submit to you that overall,
Bens deliver more alt-rock musical value than people with some other names
. Even if we leave Harper or anyone else out on genre-related grounds, that's still the case. I also left off the popular girl's names for 1968, but probably the Bens produce more musical pow than plenty of people with various "female" names too! This isn't an exhaustive list of Bens either. I probably left
dozens
off! Er, not that I'm trying to snub any Bens.
On to the Bens...
Ben Lee
first gained attention
in his early teens, as a member of Noise Addict
. Ten years ago, he toured the U.S. in support of his first solo album,
Grandpaw Would
. He was 16. He has now released five solo albums. His lyrics are often heartfelt and bittersweet, but the music is often jangly and upbeat. His appreciation for the Pixies was noted in "Pop Queen" and "Away with the Pixies", both on
Grandpaw Would
, so he had good taste...
Lee's record label
New West Records
is running a charity drive to raise funds for the Red Cross Disaster Relief Fund. Their slogan is "We're all in this together", inspired by his song of the same name (lyrics
here
and you can listen to the song
here
).
Sticker packs, t-shirts, posters, and CDs -- some signed -- are being sold to raise funds. Artists featured include Vic Chesnutt, John Hiatt, Dwight Yoakam, Drive-By Truckers, Old 97's, Delbert McClinton, Patterson Hood, Chuck Prophet, and of course Ben Lee.
There's also one auction of a Drive-By-Truckers test pressing of
The Dirty South
on 12" vinyl. It's a test pressing for a UK release. They say they "may sell a few copies domestically but don't count on it." The current bid is $450. (Hope y'all aren't getting "compassion fatigue"/burned out on the hurricane/hurricane relief news. I know you probably don't want to read about too much hurricane news, especially at a music blog. Had to mention that... there's one more brief mention of a hurricane relief site in this post, because a Ben links to it)
As for Ben Lee, he'll be touring throughout September and October in a few European countries, and then on to New Zealand and his native Australia.
mp3:
Ben Lee - How to Survive a Broken Heart
(from
Something to Remember Me By
)
mp3:
Ben Lee - Into the Dark
(from
Awake Is the New Sleep
)
mp3:
Kylie Minogue & Ben Lee - The Reflex
(from
Undone - Songs of Duran Duran
)
Ben Kweller
's music is sometimes described as alt-country/rock... in the vein of Wilco, I suppose... His music is usually pretty upbeat, so if you haven't heard him before and you're going to think Wilco, think more "Heavy Metal Drummer" than "How to Fight Loneliness".
Kweller's website contains a message urging you to vote for Mark Peters for District Attorney in Brooklyn, NY if you live there (good disclaimer). Kweller says "You probably don't know that Brooklyn is a politically corrupt place and with your help Mark can change that!" You'll possibly be relieved to know that I'm unfamiliar with the race and so I don't have an opinion on it. Kweller is playing in Salt Lake City on Sept. 16th.
mp3:
Ben Kweller - I Need You Back
(from
On My Way
)
Before Kweller became a solo artist, he played guitar and sang lead vocals in Radish at the age of 16.
mp3:
Radish - Little Pink Stars
(from
Restraining Bolt
)
(My Internet connection was acting up a bit earlier, and I think I'd better post this soon instead of uploading more Kweller, just in case it's going to conk out on me. Sorry about that. I'll tack a couple more from him into another post soon. And I wanted to add "Away from the Pixies" from Ben Lee too, so... also that one)
Ben Folds
' website includes a link to
Stormaid.com
, which it turns out is Clear Channel's hurricane relief site. Ben Folds of course first gained attention with Ben Folds Five before embarking on a solo career
mp3:
Ben Folds Five - Underground
(from
Ben Folds Five
)
mp3:
Ben Folds Five - Battle of Who Could Care Less
(from
Whatever and Ever Amen
)
mp3:
Ben Folds Five - Don't Change Your Plans
(from
Whatever and Ever Amen
)
mp3:
Ben Folds - Not the Same
(from
Rockin' the Suburbs
)
mp3:
Ben Folds - Time
(from
Songs for Silverman
)
mp3:
Ben Folds - Landed
(from
Songs for Silverman
. Good song, but very bitter. I wonder whether it has an entirely trustworthy narrator)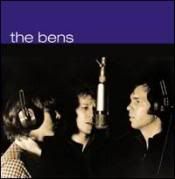 When the Bens Lee, Kweller, and Folds got together to record and tour as the Bens a couple years ago, it just seemed to make sense. Then again that whole name thing sort of made sense when I started writing it. Anyway, I hope the Bens record together again.
mp3:
The Bens - Bruised
(from
The Bens
EP)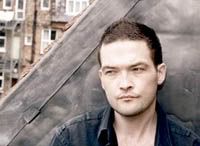 Ben Watt's online home seems to be at the
Everything But the Girl website
, specifically the part designated "Ben's Universe". He has an independent record label as well, which unsurprisingly has a website. His label is called
Buzzin' Fly Records
and is named after a Tim Buckley song. In addition to the record label, Everything But the Girl, his solo work, remixing, and other musical endeavors, Watt is an author. He wrote
Patient: The True Story of a Rare Illness
about his struggle with Churg-Strauss syndrome, a systemic autoimmune disease that threatened his life. He and EBTG partner Tracey Thorn also have three children together.
mp3:
Ben Watt - You're Gonna Make Me Lonesome When You Go
(cover by a non-Ben, Bob Dylan, from
North Marine Drive
)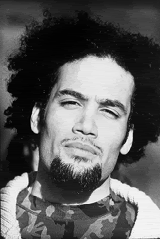 Ben Harper
is taping an appearance on "Last Call with Carson Daly" Tuesday, Sept. 6 in Burbank, California (air date to be determined). Tickets may be requested online, click
here
for information. Harper plays the Trump Taj Mahal in Atlantic City on Sept. 30 with Norah Jones, Allison Krauss, and Keb' Mo'.
mp3:
Ben Harper - By My Side
(from
Fight for Your Mind
)
mp3:
Ben Harper - Bring the Funk
(from
Diamonds on the Inside
)

Ben Taylor
is possibly most famous for being the son of James Taylor and Carly Simon. His lineage is highlighted in his own press release, so his record company at least wants us to pay attention to it, and Taylor is apparently willing to grin and bear it. But, really music as his "birthright"? I don't think so.
After his first solo album in 2002,
Green Dragon, Name a Fox
came The Ben Taylor Band, which released one EP and one album. A new solo album,
Around the Sun
, will be available on Sept. 6. I noticed Amazon has made streaming audio of it available (hence the linkage).
Taylor plays at Newbury Comics, Government Center in Boston on Tuesday Sept. 6, and has an in-store at Tower Records, Lincoln Center in New York City on Thursday Sept. 8th. He'll also appear on Good Morning America that morning. So if he looks tired, it's America's fault.
I haven't checked out that streaming audio of the new album yet. From the tracks I've posted I do think he has talent (okay, sure, unsurprisingly,
whatever
. I still don't cotton to all this talk of "legacies" and "birthrights"). I'm not quite sure of his direction from the old tracks. Yes, checking out the new tracks will likely help me figure that out... "Safe" has me a bit concerned about some possible Mayerlike tendencies. If he goes too far in that direction, he may delight millions... I just can't be one of them, I just can't! *back of hand held to forehead melodramatically*
mp3:
The Ben Taylor Band - Safe Enough to Wake Up
(from
Famous Among the Barns
)
mp3:
The Ben Taylor Band - A Good Day to Be Alive
(from
Famous Among the Barns
)
Ben Gibbard
is in a bunch of bands. One, Death Cab for Cutie, tours this Fall with Youth Group in the East and Stars in the West. Another, The Postal Service, is on ice for the moment, but does intend to record again. I'm seeing Death Cab in November; I hope it's one of those "intimate" shows. Unless an "intimate show" is like a "cuddle party".
mp3:
Death Cab for Cutie - We Looked Like Giants
(from
Transatlanticism
)
mp3:
The Postal Service - Brand New Colony
(from
Give Up
)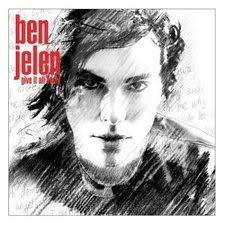 Ben Jelen
seems a bit pre-packaged-for-the-WB but I'm prepared to let it go because this is a Ben-friendly zone today.
mp3:
Ben Jelen - She'll Hear You
(from
Give It All Away
)