Study: Canadians Think Rebels Are Uncool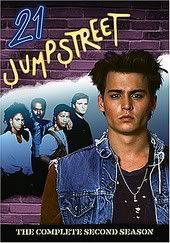 According to a new
University of British Columbia
study, people --
at least Canadian people, mostly students
--
do not associate the word "cool" with the classic cool image of a detatched, aloof rebel
.
Canadian people now see coolness
"predominantly in terms of socially desirable qualities,"
says Ilan Dar-Nimrod, a researcher on the study. He says these qualities "include confidence, drive for success, friendliness, attractiveness and holding communal values: being honest, caring, sincere and loving." (In other words, being stereotypically Canadian?)
A whopping 60% of the study participants said those with such
socially desirable traits are cool
, while only 15% thought aloof, rebellious types were cool.
Dar-Nimrod said "the new cool" resembles someone "your mother would want you to be", and who knows better than moms what cool is?
I'm
certainly going to wait until after Mother's Day to insinuate that my mom and I might have contrasting opinions about coolness.
As part of the research, participants were asked to rank celebrities according to their coolness. Johnny Depp came out on top, no doubt because he is seen as honest, caring, sincere, and loving. George Bush and Adolf Hitler were ranked as least cool.
Dar-Nimrod says, "I didn't do that on purpose, I would never put George Bush and Hitler in the same category," he said. "But they are both very high on the uncool scale."
So even sincerity-worshipping Canadians put Depp on top? The fellow who has played, more than once, a
pirate
, an occupation hardly associated with honesty or sincerity? The man who first gained fame on 21 Jump Street playing a police officer, sure, but, essentially, a "narc", a liar, a double agent... a
rebel
?
Those 60% of Canadians told themselves (and researchers) that nice is cool, but they still included "attractiveness" as a relevant factor, and perhaps the most rebellious sorts are still seen as the most attractive... as long as they're rebelling against the right things.
Dar Williams - As Cool As I Am
(from
Mortal City
)
The American Analog Set - Cool Kids Keep
(from
Set Free
)
The Dandy Warhols - Cool As Kim Deal
(from
The Dandy Warhols Come Down
)
The Arrogants - Nobody's Cool
(from the
Nobody's Cool
EP)