Nick Rhodes and John Taylor Announce Tribute Compilation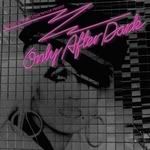 Duran Duran
's Nick Rhodes and John Taylor have compiled
Only After Dark
, an album paying tribute to their musical influences, which will be released May 1 in the UK. Rhodes says, "As we were developing our own sound, this was the backdrop. John Foxx's Ultravox in particular were important as they were the first to fuse punk with synthesizers and there was a new kind of groove creeping in there too. Bands were moving ever closer to the dance floor... Everything was at a crossroads. Everything was in flux."
Only After Dark
's
Tracklisting
:
Human League - Being Boiled (Fast version)
Yellow Magic Orchestra - Computer Games
David Bowie - Always Crashing In The Same Car
Psychedelic Furs - Sister Europe
Simple Minds - Changeling
Mick Ronson - Only After Dark
John Foxx - Underpass
The Normal - Warm Leatherette
Bryan Ferry - In Crowd
Brian Eno - The True Wheel
Tubeway Army - Are 'Friends' Electric?
Kraftwerk - The Robots
Donna Summer - I Feel Love
Wire - I Am The Fly
Magazine - Shot By Both Sides
Grace Jones - Private Life
Iggy Pop - The Passenger
Ultravox - Slow Motion