Say, Heard About That Forthcoming Album Dropping Soon?!?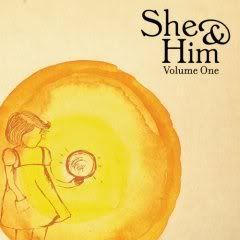 According to a new study with the unfortunate title "Does Chatter Matter", blog posts written in advance of an album's release can significantly increase its sales.
The study, out of NYU Stern (unofficial motto: "we luv to blather about business"), focused on a sample of 108 albums released in January and February of 2007. The NYU Stern team found that when there were more than 40 "legitimate blog posts" before an album was released,
"sales were three times the average", five times for major label albums
, and six times for both independent and major label albums once the number of blog posts exceeded 250.
Coolfer
mentions the unfortunate omission of digital music sales, noting that independent labels
"have a higher digital share than major label releases"
. The researchers wrote that "information on digital music is difficult to obtain"; he believes they could have gotten Soundscan data, and it would have improved the study.
He has a good write-up about the study's findings, including that mainstream reviews tend to hurt album sales and that an artist's number of MySpace "friends" help album sales, but not as much as... "blog chatter".
But enough about that. We're all thinking the same thing, right? WHEN IS THE SHE & HIM ALBUM DROPPING?!?!11?!?! And we're all thinking it in all caps, for reals. But in case you've been, like, living under a rock or you just woke up from a coma, let me fill you in on what will definitely be the biggest music phenom to hit the planet since
The Beatles
(ask your parents or grandparents about THEM, haha!).
She & Him
iz the name
M. Ward
(a.k.a. Matt Ward) & Zooey Deschanel are using for their musical collaboration together. Most importantly, they're both totally HAWT. Second, they're both really good singers. They must like working 2gether 'cause they called this album
Volume One
, which would be silly without at least a
Two
.
If you've got a really good memory, Matt and Zooey's project might remind you of
an old album
released a couple years back by another really cute pair of singers,
Matthew Sweet
(another Matt!!!) and
Susanna Hoffs
. That one was called
Under the Covers Volume 1
so I guess they plan on making more too! (Hurry up, guyz!)
Unlike Susanna & Matthew, M. and Zooey's
Volume 1
is NOT a covers album. However, they both recorded dreamy, unabashedly sugary 60s-style pop music, and included BEATLES covers on their albums (those guys are everywhere, srsly). Susanna & Matthew chose "And Your Bird Can Sing". She & Him went for "I Should Have Known Better". They also cover a song by The Miracles, "You Really Got A Hold On Me", but mostly, their songs are new. (Tho' "Sentimental Heart"
sounds
rly old-fashioned.) M./Matt produced the album.
According to all their Amazons,
Volume 1
drops in the US, the UK,
and
Canuckialand on March 18th.
March 2nd at 8:00 PM She & Him have a "NOISE POP" concert in San Francisco, California at the
Great American Music Hall
.
In Austin (Texas), on March 14th (which is during a famous Austin
music festival
), She & Him have a set at the
Merge Records
Showcase at
The Parish Room
.
Here is a rly awesome song from the CD!
She & Him - Why Do You Let Me Stay Here?
And here's a link to hear Zooey Deschanel act as guest DJ and be interviewed on KCRW's
Open Road
. During the hour-long show they play "Sentimental Heart", another song from the She & Him album, and some of the music that Zooey grew up with and that inspired her musical tastes. Dunno if they played anything else from the album. Unfortunately, the show crashed my (Firefox Beta) browser twice, and then I sorta gave up. 'Cause I couldn't forward past the parts I'd already heard; anything I did to interact with the show crashed it, like trying to pause, or raise the volume, and that just is not reasonable!
But it was good to hear as much as I did. And 1 funny thing is, like, the guy hosting the show is
such
a massive fan of Zooey, OMG. If he heard about that study, he might write, like, 251 blog posts about her/She & Him in 1 nite. Only, that many might not be counted as "legitimate", rite? I dunno. It would be sooo funny tho, if, like, he (or anyone!) did do that, and it did count, and increased the album's sales by six times!! Just one person! I bet by the end his hands would hurt so much! The posts would probably get super-short, like "She & Him are awesome", without even one exclamation point or he'd just photo-blog something he quickly slapped together, like She & Him with lil' hearts but giving up on thinkin' of something catchy about how you'll love them 'cause he's just too tired, haha. With that many posts, tho', they would have to get pretty repetitive after a while; some would probably seem a bit ridiculous. But i guess that's what ppl like, since a lot of posts is all it takes to influence ppl to spend their $. Ppl are so silly, am i rite?