Irish Music For St. Patrick's Day (Day 3)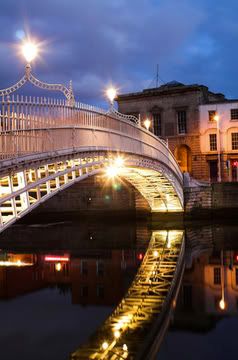 Happy St. Patrick's Day everyone.
A few
Irish proverbs
:
A good beginning is half the work
A buckle is a great addition to an old shoe
Proverbs cannot be contradicted
Speed and accuracy do not agree
'Tis afterwards that everything is understood
Trouble hates nothing as much as a smile
The windy day is not the day for thatching
You must empty a box before you fill it again
I can only vouch for that one about thatching.
Irish Tunes - Day 3 - not all by Irish artists, but everyone is Irish on St. Patrick's Day!
Dropkick Murphys - Dirty Glass
(Irish punk, albeit from an American band (see above note; not all the others are by Irish artists either...), from
Blackout
)
Great Big Sea - Lukey
(rollicking song, from
Road Rage
)
Sinead O'Connor and Aslan - Up In Arms
(wistful, slightly spacey song, from
Collaborations
)
The Frank and Walters - Cemetry Gates
(Smiths cover, from
The Smiths Is Dead
)
The Mahones - Paint The Town Red
(another rollicking one, from
Rise Again
, etc.)