Irish Music For St. Patricks Day (Day 1)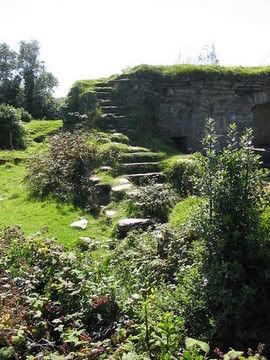 Kicking off three days of Irish music in honor of
Saint Patrick
, one of three patron saints of Ireland (clearly the one who had the best agent). Or the most impressive set of achievements. Either way, I'll wager more people have heard of Saint Patrick than either
Saint Brigid
or
Saint Columba
. Not saying they're not excellent Saints, just likely a bit lesser-known, particularly outside of Ireland.
It is thought that
Match 17
is the day St. Patrick died, so naturally it was the day chosen to celebrate
St. Patrick's Day
!
Although it appears that St. Patrick
did not banish any snakes
-- because there weren't any on Ireland for him to banish -- the snake-banishing for which he is renowned likely refers to some equally interesting accomplishment, such as druid-banishing. You never hear about druids slithering around and attacking random passersby in Ireland, do you? Well then, order a green beverage this Friday and say a toast to St. Patrick.
Irish Tunes - Day 1:
Ann Scott - Start
(a sweet one, from
Live & Rare Vol. 1
)
Ash - Everybody's Happy Nowadays
(alt rock, from
Meltdown
and the "Orpheus" single)
Flogging Molly - Salty Dog
(Celtic punk, from
Swagger
)
The Frames - Finally
(alt-rock, from
Burn The Maps
)
Damien Rice - Delicate
(singer-songwriter, still file it under "alternative", from
O
)
The Undertones - My Perfect Cousin
(heavily-praised pop-punk from
Hypnotized
, etc.)