The Drones Win Australian Music Prize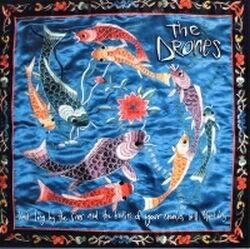 The Drones
, a rock foursome not best described as "shoegazers", have
won the first Australian Music Prize
, along with 25,000 (presumably Australian) dollars, for their second album
Wait Long By The River And The Bodies Of Your Enemies Will Float By
.
The group beat out
fellow nominees
the Devastations, Don and Charlie, the Go-Betweens, Mess Hall, TZU and Tex, the Go-Betweens, Wolfmother, and Ben Lee to take the prize, intended as the Aussie equivalent of Britain's
Mercury Prize
.
The
Australian Music Prize
seeks "to financially reward and increase exposure for an Australian artist (or group of artists) who have produced and commercially released what specially appointed judges vote is the best contemporary music album in any one calendar year."
As for the money, bassist Fiona Kitschin
says it "will come in really handy, just to work on getting known."
According to Kitschin, the $25,000 "will go to just touring and fixing broken instruments and stuff like that."
A half-dozen MP3s by The Drones are available at the sounds page of
their website
.