New Yorkers Rally For Right To Dance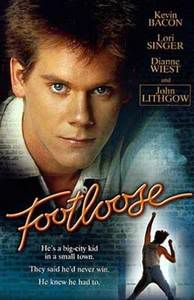 "Dancing is not a crime", chanted about 100 people at a rally yesterday at
Mayor Michael R. Bloomberg
's townhouse. The gathering was organized to
protest Bloomberg's continuing enforcement of a 1926 cabaret license law
. Former Mayor Rudy Giuliani resurrected the prohibition-era law, once aimed especially at jazz clubs, and
by the '60s only used against gay bars
.
According to Giuliani, banning dancing at businesses without cabaret licenses was an
issue of quality of life
and the protection of neighborhoods. It may have made sense to some as a justification for
shutting down strip clubs
, but doesn't it start to make less sense as it extends to rave clubs, bars, restaurants, and
nightclubs where "subdued Wilco fans"
are just there to see a show.
The licenses are
very expensive
, and may be
denied
for any number of reasons. That's not surprising since they're being used as a means of controlling land use. Some businesses may be shut down by police until they can get a license, a process that takes months. There are now only 244 NYC establishments where people can legally dance.
After
one unsuccessful challenge of the cabaret law
, and with an appeal underway, other efforts are focussing on City Hall. The argument there is: if the rationale for enforcing the law is noise, why not keep noise laws without being so restrictive about dancing? And if noise is the rationale,
why isn't noise required to violate the cabaret law
?
It's quite odd. A waltz, a cha-cha, a kid bopping around while eating lunch with their friends, a couple's first dance after they get married... all are treated the same under the old law, and a
second violation is enough to shut a place down
.
Well, Mayor Bloomberg, if there's anything the hit motion picture
Footloose
taught us, it's that you can't stop the kids from dancing. Footloose was
based on real events
that occurred in Elsnore City Oaklahoma, namely a minister's efforts to use an old law, still on the books, to ban the prom. He felt dancing was "a tool of the devil". There was an uproar, and the school board approved the students' request for a prom.
Sure, you can "ban" dancing. Or place draconian restrictions on it. But kids of all ages won't stand for it. You and your
Bacon number of infinity
might as well give up now.
Three years ago, Bloomberg
danced the merengue in the Dominican Republic
. Maybe rather than figure out where they're allowed to dance, he'd like more New Yorkers to follow his lead and take their burning desire to dance and their American money abroad.
LEGALIZE DANCING NYC
is an umbrella group working to repeal the anti-dancing law. They have a newsgroup, an online petition, and
links to email Mayor Bloomberg and members of the City Council
.
Kenny Loggins - Footloose
(available on the
Footloose
soundtrack, etc.)
Footloose Clip:
Elvis Costello - No Dancing
(available on
My Aim Is True
)
Nouvelle Vague - Dancing With Myself
(available on
Bande A Part
)