Australian Music Prize Longlist Released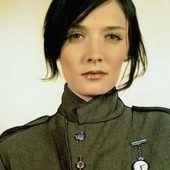 Perth rock group
The Drones
won the first
Australian Music Prize
last year for
Wait Long by the River and the Bodies of Your Enemies Will Float By
. They could snag a second Amp, this time on the strength of
Gala Mill
. They've made it as far as the longlist anyway, which means there's a mere 25 artists in contention for the prize now.
Others vying for the $25,000 award are
Augie March
,
The Grates
,
Howling Bells
, and
Sarah Blasko
.
The group of 25 were chosen from almost 200 applicants. A shortlist of 8 will be revealed on January 31st. March 7th, the winner will be announced and can collect that cool $25,000 Australian dollars, at the moment the equivalent of $19,567.94 in the U.S., $22,903.30 in Canada, £9,999.41, €15,138.93, or ¥2,355,001.57.
Augie March begins a
14-stop tour of Australia
on February 24th. Howling Bells have shows starting next month, in Australia, and then in the UK. The Drones and Sarah Blasko are currently touring in Australia. The Drones are scheduled to play at ATP Festival in April.
The above names are likely to appear on the shortlist; I think the "sure bets" are Augie March, Sarah Blasko, and Howling Bells, with The Drones left off only because they won last year. They'll still likely get a nomination, but not another victory. A win by Augie March or Sarah Blasko wouldn't surprise me.
The Amp Longlist:
Amanda Handel/GL Seiler -
Ghosts and Angels
Augie March -
Moo, You Bloody Choir
(with the beautifully aching
"Stranger Strange"
)
Black Cab -
Jesus East
Bob Evans -
Suburban Songbook
Brendan Gallagher -
On Eve St
Dane Tucquet -
Bury Me In My Headphones
Dappled Cities -
Granddance
Fourth Floor Collapse -
Books With Broken Spines
Gerling -
4
Gotye -
Like Drawing Blood
Hilltop Hoods -
The Hard Road
Howling Bells -
Howling Bells
Jackie Marshall -
Fight n' Flight
Lisa Gerrard -
The Silver Tree
Princess One Point Five -
The Truth
Sarah Blasko -
What The Sea Wants, The Sea Will Have
(with the eloquently angry
"Queen Of Apology"
)
Sodastream -
Reservations
Something For Kate -
Desert Lights
The Drones -
Gala Mill
(with the
rollicking
"I Don't Ever Want To Change"
)
The Grates -
Gravity Won't Get You High
The Knives Of Neptune -
Lakes
Tim Steward -
How Does It End
Tobias Cummings and The Long Way Home -
Join The Dots
True Live -
The Shape Of It
You Am I -
Convicts