Choice Music Prize Irish Album Shortlist Out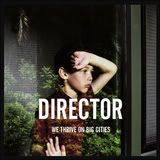 The shortlist is out for the
Choice Music Prize
Irish Album Of The Year 2006. The winning artist, who will be revealed February 28th at Vicar Street in Dublin, collects €10,000. At the moment that's the equivalent of $12,897.29 American dollars, $15,169.76 Canadian dollars, £,6,628.03, or ¥1,555,369.81. They also get a fancy award. Tickets to the show are €25 and go on sale January 22nd.
Early odds set by the "official bookmaker" favor
Snow Patrol, 6/4
, for
Eyes Open
. They're one of two nominated acts (the other is
Duke Special
, whose odds are 7/1) who have been
confirmed as

non-performers
at the event, but odds are good many of the other eight artists will perform. Nine of the nominated acts played last year.
According to the bookmaker,
The Immediate
stands a 3/1 chance of taking the prize for their debut
In Towers & Clouds
, while
Republic Of Loose
is the 20/1 longshot for another debut,
Aaagh!
, despite its lovable title.
All new, studio, single-artist Irish albums of any genre first released in Ireland in 2006 are eligible for the Prize if they contain at least 6 tracks or exceed 33 minutes, 20 seconds. If a majority of band members were born in Ireland or have Irish passports, the album is considered Irish. There were a dozen judges from print, radio, and TV.
Is there a high-profile prize for Best EP Of The Year yet? If not, why not? Has any country tried to establish one yet? I can understand keeping EPs and albums in separate categories, but why not have a major separate prize for EPs? It would give the bookmakers a whole new category to size up, and wouldn't that be fun?
Meanwhile, this prize may be most likely to go to any artist
other than
the one with the best odds. As of late January 2006, the top favorites to win the first Choice Music Prize were
Bell X1 at 6/4 or Hal at 3/1
.
Julie Feeney
won for
13 Songs
.
The 2006 Choice Music Nominees:
6/4 Snow Patrol -
Eyes Open
3/1 The Immediate -
In Towers And Clouds
6/1 Director -
We Thrive On Big Cities
7/1 Duke Special -
Songs From The Deep Forest
8/1 Fionn Regan -
The End Of History
10/1 The Divine Comedy -
Victory For The Comic Muse
14/1 Si Schroeder -
Coping Mechanisms
16/1 David Kitt -
Not Fade Away
16/1 Messiah J & The Expert -
Now This I Have To Hear
20/1 Republic of Loose -
Aaagh!
Director - Easy To Me
(available on
We Thrive On Big Cities
)
Fionn Regan - Abacus
(available on
The End Of History
)