The 100th Post: A Veritable Orgy Of Music (None By Orgy)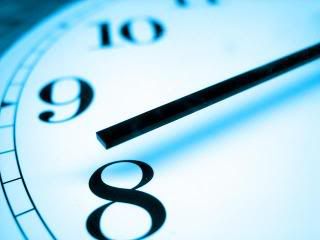 I told a friend for my 100th post, I was going to share 100 songs and take the links down after 100 minutes. I was kidding, of course, but at least it was an idea... as the minutes ticked by, I thought of other ideas. Some were incredibly brilliant! I decided to do something else, for reasons I can't get into here... I'm sure you understand. (heh heh. I bet they bought that. Now I just have to remember to delete this parenthetical aside before I publish the post). Actually, I set aside a few bits originally intended for this post... they will appear in later post(s).
Before I get to the actual main content of this post (heh heh again. They hate me so much. Hey...
don't scroll down!
Aw. That sucks)... I'll get briefly sappy (and I think we know how painful that can be... no, wait, pleasurable that can be? I'm so confused). I won't thank everyone I ever met, but I'll thank a few people. First, of course, thank you to Matt Hales for the name of the blog. I talk about Aqualung less than I otherwise would, because of how the blog was named, which is a raw deal for him. Matt Hales great, Aqualung great. I also want to thank the fellow who encouraged me to start a new blog, and whose support and friendship means a lot. As I realize that blogging is going to make me late to dinner with some friends tonight, I feel like I should generically thank and apologize to all my friends. So: [insert generic thanks and apology here]. Aw, I'm rushing. They'll understand. Probably. I'm seriously charming in real life. Seriously. Disarmingly so. (Attention, people who know me in real life. Don't correct me, okay? I'll give you stuff. You like stuff, right? Memo to self: stop telling people I know in real life how to access this blog)
Thanks also to all readers of this blog, be they old, new or medium-aged... And (hey, I'm wrapping up soon) thank you to the readers and artists who have written, both on and off-blog, so to speak. It's really appreciated. And thanks to
elbo.ws
, the best mp3 blog aggregator around, and it's constantly improving... and... it seems trite and sappy to thank other bloggers, and this isn't real life where my incredible charm can enable me to pull that kind of thing off. So... geesh... er... keep on truckin', other bloggers. You know... in a way, I actually resent you all for making me think of something to put there!
So after all that blahblah, just a simple concept... I decided to post (at least) one song by each of the artists I named as a favourite in my blogger profile. I brilliantly used one of my spaces to add "many more" which seemed like a good idea at the time, and hey, my mistake is your gain... that will amount to a pretty random additional assortment of some more songs I dig.
May change that profile a bit after this... this is perhaps a good last hurrah:
mp3:
Aqualung - If I Fall
(from
Aqualung
)
mp3:
Rilo Kiley - Sword
(from the
Initial Friend
EP. Changed my mind multiple times about which song to post. Should I post a rare one, a favourite one...? Got frustrated because I hoped to finish this post much earlier... I'm deciding on these tracks out of order and this is just about the last one... Sword is not terribly-rare, but it's not terribly well-known either,
and
it's very good. Okay. Next!)
mp3:
Andrew Bird - The Naming of Things
(from
The Mysterious Production of Eggs
)
mp3:
The Weakerthans - Watermark
(from
Left & Leaving
)
mp3:
Gorillaz - DARE
(from
Demon Days
)
mp3:
Nada Surf - Inside of Love
mp3:
Nada Surf - No Quick Fix
(both from
Let Go
). I recently posted
a track from the forthcoming Nada Surf album, target="_blank">The Weight Is a Gift
and someone said they were kind of disappointed by it, given how touching "Inside of Love" was. I love that song, and I think "No Quick Fix" is also excellent, so well-written and beautifully depicts some of the same emotions. I haven't had the chance to listen to listen to all of "The Weight is a Gift" yet but I hope at least a couple of its tracks have the sort of depth as these tracks from
Let Go
).
mp3:
The Lucksmiths - The Year of Driving Languorously
(from
Why That Doesn't Surprise Me
)
mp3:
Stellastarr* - untitled
(from some versions of
Stellastarr*
)
mp3:
They Might Be Giants - Istanbul (Not Constantinople)
(I don't want to dub them a nostalgia pick... but I don't really listen to them that often these days. I've seen them twice the last couple years, and they were great both times... and I still do like them, and enjoy them when I do listen to them. That just isn't very often. I also hate Hate Boss of Me. Ugh)
mp3:
Sloan - People of the Sky
(from
Twice Removed
. Yes, I'm an American who loves Sloan. This is such a great song... hardly their only one, but definitely a favourite.
Sigh
. Yes, I'm an American who uses British spelling. You're a new reader, aren't you? I mean: Welcome!)
mp3:
The Tragically Hip - Sweet Jane (live)
(cover of a song by The Velvet Underground)
mp3:
Ultimate Fakebook - Tell Me What You Want
(from
This Will Be Laughing Week
. This band should be so much more well-known they are)
mp3:
New Order - True Faith
(from
Substance
,
International: The Best of New Order
, etc.)
mp3:
Death Cab for Cutie - That's Incentive
(from
You Can Play These Songs with Chords
. Also a CD single and on the
Something About Airplanes
import album)
mp3:
Wilco - One Hundred Years From Now
(from
Return Of The Grievous Angel: Tribute To Gram Parsons
)
mp3:
Saint Etienne - Relocate
(from the UK album
Tales from Turnpike House
. David Essex is the bloke singing on this one...)
mp3:
The Ocean Blue - Drifting, Falling
(from
The Ocean Blue
. This is the track that I wrote about making it to the forthcoming box set
Just Say Sire
's DVD, but not one of the accompanying CDs)
mp3:
Belle and Sebastian - Wrapped Up In Books
(from
Dear Catastrophe Waitress
)
And "many more" ... oh, at the time it seemed like a good idea to include that. Okay, I'm going for a random assortment of songs I like...
mp3:
The Chills - Pink Frost
mp3:
Dirty on Purpose - Mind Blindness
(from
Sleep Late for a Better Tomorrow
)
mp3:
Helium - Ocean of Wine
(from
Magic City
)
mp3:
Ken Nordine - Purple
(from
Colors
)
mp3:
The Mr. T Experience - Up and Down
(from
Big Black Bugs Bleed Blue Blood
. It's a Sesame Street cover. I long ago declared The Mr. T Experience the best band name ever, and I stand by that)
mp3:
Elvis Costello - Monkey to Man
(from
The Delivery Man
. Costello is still making good tunes... I think the video is really stupid, though)
mp3:
OK Go - 1000 Miles Per Hour
(from
OK Go
). Sometimes I like this kind of music...
mp3:
Superdrag - Bastards of Young (live)
(Replacements cover). Sometimes I like this kind of music...
Until next time...