An Electric Friend Dies - Farewell, Bob Moog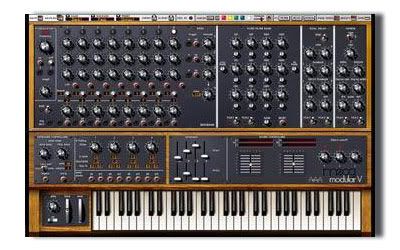 The man behind the legendary Moog synthesizer (as well as the Minimoog, Micromoog, and others),
Robert A. Moog
died Sunday at the age of 71 at his home in North Carolina. This news so saddened me. I knew where to begin, with posting songs featuring Moog synthesizers; it's hard to stop. I'm leaving out so many, but it's impossible not to. Stevie Wonder, Stereolab, Sonic Youth, Erasure, David Bowie, and Trent Reznor have embraced the Moog to varying degrees. I haven't included anything by them in this post, but at least I can highlight a few Moog favourites.
According to the
Moog Music
website, Moog had been diagnosed with brain cancer (glioblastoma multiforme or GBM) in late April and had undergone radiation treatment and chemotherapy. His family has established The Bob Moog Foundation, which they intend to benefit "the Advancement of Electronic Music in his memory." For more information about the Bob Moog Foundation, you can contact Matthew Moog at mattmoog[at]yahoo[dot]com. Matthew is Bob Moog's son; he also had four daughters, and is also survived by a wife, and a former wife.
The
Associated Press
wrote an interesting and touching article about Moog. He's described as having had an "absent-minded professorial way about him" and called "an Einstein of music". There's also this rather humble quote from him from a few years back, "I'm an engineer. I see myself as a toolmaker and the musicians are my customers. They use the tools." His wife Ileana said he
especially appreciated "the magical connection" between musicians and their instruments
.
In tribute to Bob Moog, some songs featuring his synthesizers:
mp3:
The Beatles - I Want You (She's So Heavy)
(John Lennon said, of this
Abbey Road
track,
"We used a Moog synthesizer on the end. That machine can do all sounds and all ranges of sound."
)
mp3:
Gary Numan - Are Friends Electric (extended)
(A classic. Numan will forever be associated with the Moog)
mp3:
Giorgio Moroder and Philip Oakey - Together In Electric Dreams
(appeared on the Electric Dreams soundtrack, heh. The vocals were by Human League singer Philip Oakey, and the song also appeared on various Human League albums)
mp3:
Pavement - Passat Dream
(Pavement gets Moog-y on "Brighten the Corners"... I think this track is great)
mp3:
Barcelona - The Power of Jen
(So fun)
From The Moog Cookbook's first, self-titled album:
mp3:
The Moog Cookbook - Buddy Holly
(this gets weirder, and better after the first bit... after a little while it starts to sound like circus music, then it gets more strange, and increasingly cool. The Moog Cookbook is likely an acquired taste for some; for others it's something you have to be in the mood for... other people likely just hate it. It's definitely different)
mp3:
The Moog Cookbook - Basket Case
From The Moog Cookbook's second album,
Ye Olde Space Band: Plays Classic Rock Hits
:
mp3:
The Moog Cookbook - Rock & Roll All Night
(bratty-sounding music that rocks and a robotic-voice declaring its desire to rock & roll all night and party ev-er-y day. Awesome. I think perhaps the bit at the end is supposed to evoke memories of summer/summer camp)
If you want to read more about Moog synthesizers
and you hate your local library
... there's always the Internet. Or buying book(s). Here's one:
Analog Days: The Invention and Impact of the Moog Synthesizer by Trevor Pinch and Frank Trocco
("The authors are especially effective in exploring the cultural, sociological, and economic sides to the synthesizer revolution. Throughout, their prose is engagingly anecdotal and accessible, and readers are never asked to wade through dense, technological jargon. Yet there are enough details to enlighten those trying to understand this multidisciplinary field of music, acoustics, physics, and electronics." - Library Journal. I haven't read it but it sounds cool)