New NuINXS Songs: What You Need?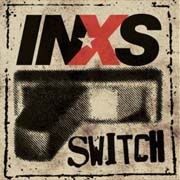 Songs from the new nuINXS album,
Switch
, out next week in North America and the UK. These are shared today in the spirit of a U.S. President announcing pardons timed to coincide with a holiday, when he knows far fewer people pay attention to the news. The songs are guaranteed 100% Michael Hutchence-free, so if you've been avoiding INXS all these years because of his presence, now's your chance to give them a try! I listened to most of the album. "Pretty Vegas" you likely know already, and know whether or not you like it. That aside, a couple of the songs are decent-for-what-they-are... too poppish for my tastes, but pretty good... "Like It Or Not" is one of them." It's not lyrically brilliant, but you may start to think of it that way after listening to a song like "Perfect Strangers" or (not shared today, but if anyone wants it... when I return home, I'll post it) "Hot Girls". As INXS wrote the songs before selecting a new singer, I have this mental image of new singer J.D. "Canadian" Fortune being handed each song and poked with a stick when it was time for him to sing. "Sing, boy, sing!" "Good, boy!" *Treat given*
He deserves a major treat for being compliant enough to sing songs like "Hot Girls" and "Perfect Strangers" that make him come off as a creepy, drooling horndog always looking for a "perfect stranger" to have a one-night stand with... say,
groupies
are perfect strangers, aren't they? Is the idea that the other men in the group could scoop up Fortune's groupie leftovers? Isn't there something distinctly unseemly about anyone in their 40s writing a song called "Hot Girls"?
It
was
a gutsy move to name a song "Remember, Who's Your Man" when many are likely to think "Michael Hutchence". "God's Top Ten" is apparently a tribute song for Hutchence. I'll listen to it again when I'm back home and see if I catch that. I had a quick listen and thought it sounded overblown and pretentious but it's a good thing if it's a meaningful song. "Afterglow" is a bit drippy, but relatively-good-for-what-it-is. However, its definition of afterglow (something like the glow a particular woman leaves when she walks away) may confuse impressionable youngsters when they later hear the word used correctly.
So... below one each of the songs I think is bad and good from the nuINXS and some songs from when I think they were better. I don't think their new singer is the problem with
Switch
. I question the decision to resurrect the group and how they went about it. That aside, I think their musical direction is way off course and confused, with some of the songs ill-fitting for a group mainly comprised of middle-aged men. Mainly, they need all-around stronger songs. The lyrics are the weakest point. Some of the music bothers me more than it might others, because I don't especially like very "poppish" music.
Happy Thanksgiving, everyone. Among the many things I'm thankful for this year is the opportunity to write here everyday. I love writing and sharing music here, in no small part because the readers here are so cool, and often seem to get (or at least tolerate) my sense of humour. Thanks for all the comments, e-mails, MP3s, music recommendations, etc. Much appreciated. And lurkers rock too. On their own terms. Yeah! Perpetual thanks to
elbo.ws
and to everyone I owe an email to for forgiving my lateness. (Do people have to be forgiving on Thanksgiving or is that some other holiday?)
Peace, out!
INXS - Perfect Strangers
(from
Switch
)
INXS - Like It Or Not
(from
Switch
)
INXS - What You Need
(from
Listen Like Thieves
)
INXS - Not Enough Time
(from
Welcome To Wherever You Are
)
INXS - Need You Tonight (live)
(from
Live Baby Live
)
INXS - Never Tear Us Apart (live)
(from
Live Baby Live
)