Canadians Sing While Driving, Dig Bryan Adams
In a poll conducted by
Decima Research
and paid for by an automobile manufacturer,
"Summer Of '69" was named as the favorite driving song
of 1,000 Canadians willing to chat with a pollster on the phone. It's their favorite, at least, out of a list of seven choices "volunteered by a panel of music journalists." The 1984
Bryan Adams
tune was the top selection of both men and women, and English and French-speaking Canadians. America Jr. apparently disagree with Uncut's recent declaration that the song is the
fourth worst summer song
. Hopefully a British-Canadian music rivalry can be averted.
66% of those polled said they sing in the car. 73% of women reported singing, while only 58% of men did. On first impulse, one might say more Canadian men should sing.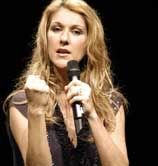 On further reflection, maybe fewer Canadian women should sing. Or at least "keep it in the car". Hey, I just said "
maybe
". Only 32% of those questioned said they sing with friends and family in the car, so perhaps Canadians are already aware their voice might be an issue.
Those in Ontario are the most likely to sing, while residents of Quebec are the least. Celine Dion
is from Quebec
.
77% claim they keep singing when another driver spots them, as well they should. At least until there's some impressive study showing singing leads to accidents, nothing to be embarrassed about, really. People spotted talking on cellphones while driving, on the other hand, perhaps
they
should be embarrassed, and stop.
I don't recall stopping singing when spotted, but I have found it a bit embarrassing when a song is slow enough (or actually has a spoken-word part) that singing along makes me look like I'm talking to myself. However, I've done the asking-someone-for-
Grey Poupon
thing, which I likely should have found a more embarrassing idea, but I didn't find it embarrassing at all. (And it led to a pleasant little conversation while stuck in gridlock. No mustard, though)
Canadians'
Favorite Driving Songs
(out of a list "volunteered by a panel of music journalists"):
1.
Bryan Adams - Summer Of '69
(available on
Reckless
)
2. Queen - Bohemian Rhapsody
3.
Steppenwolf - Born To Be Wild
(available on
Steppenwolf: All Time Greatest Hits
)
4. The Rolling Stones - It's Only Rock and Roll
5. The Beatles - Drive My Car
6.
Tom Petty and the Heartbreakers - Free Fallin'
(available on
Anthology: Through the Years
, called "Free Falling" in the poll)
7.
Golden Earring - Radar Love
(available on
Super Hits of the '70s: Have a Nice Day, Vol. 13
)