Heaven vs. Hell: The Songfight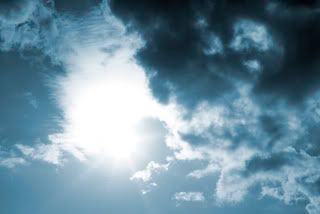 In a Heaven vs. Hell songfight, it's really no contest. More like a massacre. Heaven towers over hell when it comes to the quantity of songs it's inspired and the variety of those songs (for some reason, "hell songs" often have a metal/heavy sound and a rather negative outlook. Heaven songs are more eclectic.) Quality is subjective, but on the whole, I would think a non-metal fan would almost have to be more partial to heaven songs.
Besides the ones posted, there's also Garbage's "As Heaven Is Wide", the Pixies' "Monkey Gone to Heaven", The Cure's "Just Like Heaven", Fiction Factory's "(Feels Like) Heaven", Bryan Adams' "Heaven", and Wilco's "Airline to Heaven", to name but a few. Heaven songs also seem to inspire more cover versions than hell songs, and many of them are quite good.
Cake - Sheep Go to Heaven
(available on
Prolonging the Magic
)
The Fray - Heaven Forbid
(available on
How to Save a Life
)
Kristin Hersh - Heaven
(available on
Strange Angels
)
The Long Blondes - Heaven Help The New Girl
(available on
Someone to Drive You Home
)
Toad the Wet Sprocket - Little Heaven
(available on
In Light Syrup
)
Elvis Costello - This Is Hell
(available on
Brutal Youth
)
Curve - Hell Above Water
(available on
CSI: Crime Scene Investigation - The Soundtrack
)
Echo & The Bunnymen - Higher Hell
(available on
Porcupine
)
R.E.M. - Burning Hell
(available on
Dead Letter Office
)
Spinal Tap - Hell Hole
(available on
This Is Spinal Tap
)