Musicians Who Paint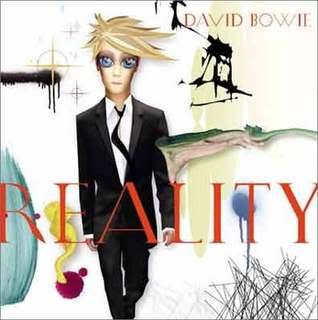 For some reason people who are creative don't tend to limit themselves to one medium. So it shouldn't be surprising that musicians are drawn to art (sorry).
At Grace Slick's
Gallery 319
("We hang art, you hang out"),
several Ronnie Wood paintings
are available. She also sells
her own paintings
, many of which feature a white rabbit.
David Bowie
sells his own work through
Bowieart
, and shares the spotlight at his online gallery with "emerging artists", including many students. Bowieart features works both online and at exhibitions.
December 2
Cold War Kids
are scheduled to play at the opening reception for an exhibition of bassist Matt Maust's artwork at
The Orphanage Gallery
in Silverlake. The pieces, "nostalgic for his love of classic album art" and largely inspired by time spent in non-English-speaking countries, will remain on display through January 4.
Natalie Merchant
's website includes a virtual gallery of
her paintings
, including detail images of each.
Tori Amos
is selling holiday cards, including
hand-drawn "winter greeting cards"
, through her online store. One includes a squiggle that resembles a Christmas tree, but perhaps it's a Winter Tree. I know Amos does a great deal already for
Rape, Abuse, and Incest National Network (RAINN)
, but I'm surprised proceeds from the cards aren't going to them. So many non-profit organizations sell holiday cards to raise funds (Every year I order cards from the
Children's Art Project
at the University of Texas
M.D. Anderson Cancer Center
). RAINN sells a
"contemporary greeting card set"
, but nothing for the holidays.
Before he became a Talking Head,
David Byrne
studied art, design, and photography
, among other things. His career in those fields has flourished. He's not quite a musician who paints per se... but I took artistic license with the title of this piece.
David Bowie - Pablo Picasso
(available on
Reality
, with cover art by David Bowie). Can't resist posting this... but I don't much care for it (though I love the original by The Modern Lovers). Hence a second Bowie song.
David Bowie - Here Today Gone Tomorrow (Live)
(cover of Ohio Players' "Here Today And Gone Tomorrow", available on
David Live: at the Tower Theatre Philadelphia
)
Jefferson Airplane - Somebody To Love
(available on
The Best of Jefferson Airplane
)
The Rolling Stones - Love Is Strong
(available on
Voodoo Lounge
)
Cold War Kids - Harmony In Silver
(available on the
We Used To Vacation
EP)
Natalie Merchant - Birds and Ships
(available on the limited edition of
Retrospective 1990-2005
)
Tori Amos - Daisy Dead Petals
(available on
The Piano: A Collection
)
David Byrne - Something Ain't Right
(available on
Uh-Oh
)