Separated at Birth?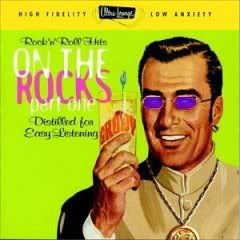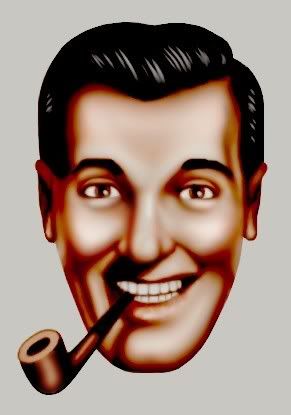 The Nehru-jacket-wearing man beaming broadly from the cover of
Ultra-Lounge: On the Rocks, Pt. 1
instantly reminded me of another far-out cat,
J.R. "Bob" Dobbs
of the
Church of the SubGenius
. They're not from the same eras, or is that "50s look" the new black, and always in? The album is ten years old, so by now the look could be out again. Or it could have been out and then made a triumphant return, lovingly embraced by the public, Nehru jacket and all. Can't say I dig the jacket but I do dig this music.
Wayne Newton - Love Grows (Where My Rosemary Goes)
(on
Ultra-Lounge: On the Rocks, Pt. 1
) Kicky!
The Cars - Gimme Some Slack
(on
Panorama
) Bouncy yet a bit moody with excellent synth work.
Edited
to add that Sendspace has gone delete-happy. They have deleted a whole lot of files, seemingly paying little or no attention to the content of the files. It's apparently a sweeping, mass deletion of files, possibly done for the sake of appearances. They can point to the number of users whose files were deleted, and the number of files deleted and say, "See, we're not facilitating naughtiness." Nevermind that they've ignored the content of the files and whether deletion of any of them was appropriate, let alone a mass-deletion. "Facts are stupid things", as Ronald Reagan said. I re-uploaded the two files in this post to You Send It. The other song links are dead at the moment; a few will be re-uploaded. And I'll sort out the uploading situation for future files...
Update: Many of the most recently-posted MP3s have been re-uploaded.