Top Albums & EPs of 2007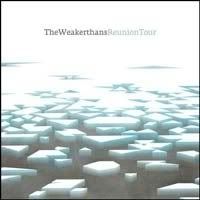 1.
The Weakerthans - Reunion Tour
The Weakerthans draw inspiration from a wide range of sources on Reunion Tour— among others, there's Bigfoot ("Bigfoot"), a cat (Virtue is back, in "Virtue the Cat Explains Her Departue"), Edward Hopper paintings
("Sun in an Empty Room"
and
"Night Windows"
), a particularly
confounding Winnipeg intersection
("Civil Twilight"), the
Canadian Women's Curling Championship
("Tournament of Hearts"), and Marx's concept of
"Relative Surplus Value
.
John K. Samson is a poet and a storyteller as much as he's a singer-songwriter and guitarist. You'll find yourself absorbed by one (catchy, sing-along) emotional snapshot after another—characters expressing what they feel, wish for, and regret more honestly and creatively than most people ever do.
"Tournament of Hearts" finds a curler eloquently expressing their frustration with life by using the language of their sport:
"'Why can't I ever stop where I want to stay?'
I slide right through the day
Always throwing hack weight
Right off, no never never ever ever
Right off, no never never ever never
That chorus is incredibly catchy. While these stories are often thoughtful, even melancholy, many are simultaneously so fun and upbeat they almost require toe-tapping at a minimum. The work of Samson's cohorts Stephen Carroll, Greg Smith, and Jason Tait is a thing of beauty. All are very talented and their work is tight and cohesive. (After seeing him in concert, I've tried to emulate Carroll's vertical guitar-playing in
Guitar Hero 3: Legends of Rock
, but so far my skillz don't quite match his.)
It's probably pretty clear how much I enjoyed
Reunion Tour
. It's easily my favorite album of the year.
The Weakerthans - Night Windows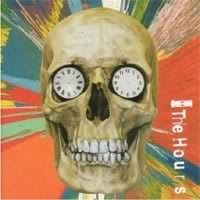 2.
The Hours - Narcissus Road
I first heard about The Hours from
XO London
. It was immediately apparent they were special.
Narcissus Road
is a stunning debut; its songs have hooks to spare.
Their music was reminiscent of The Stone Roses, and I thought they, too might have one-great-album in them. There's a big distinction in that six years ago, singer-songwriter Antony Genn
overcame a severe drug addiction
. His father also died from cancer. These difficult experiences seem to have left him stronger, and better able to cope with what life throws at him. A more mature person is less likely to want to grab his dolly and go home if his bandmates don't like a new song he wrote.
Many of the songs on
Narcissus Road
were sparked by Genn's "life experiences" in childhood. He says
"your parents fuck you up"
.
The soaring "Icarus", about Pete Doherty, gently urges empathy for those who have spectacular falls, reminding us of the personal seeds of such destruction ("He had a misanthrope for a dad/Who crushed any hope he might have had/When he was just a boy"). "Icarus" also delves into the universal pangs we all feel ("In a world of such confusion, contradiction, and delusion/We all can have a heavy heart").
The group's somewhat
"Tubthumping"
esque first single "Ali in the Jungle" is a sort of companion to "Icarus". "Icarus" is about the fall; "Ali" is about getting back up again. It makes allusions to a number of comebacks (most significantly, Muhammad Ali's
"Rumble in the Jumble" fight
, when he regained his Heavyweight title). The song is both reassuring and demanding, like a good mentor: "Everybody gets knocked down/How quick are you gonna' get up?"
The Hours - Murder or Suicide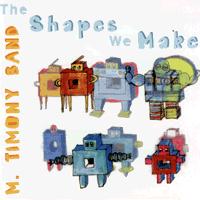 3.
The Mary Timony Band - The Shapes We Make
"I am the bear with the dullest of claws
made to fight this life on a rope of meaningless laws" - "Killed by the Telephone"
Mary Timony has a lilting vocal style I'm partial to, and I think
The Shapes We Make
is an album worthy of her vocal skillz. One song after another delivers a clear point of view and perceptive lyrics accompanied by strong alt-rock music.
Songs are both political (like "Sharpshooter" and "Pause/Off" which take anti-hunting and pro-choice stands, respectively) and personal (like the piano-heavy, hopelessly-devoted "Window", which might appeal to Tori Amos fans). I put "Curious Minds" on my top songs list, so of course it's another highlight. It's hard to name highlights because it's such a good album. It's smart and entertaining and I think it will still sound good years from now.
The Mary Timony Band - Sharpshooter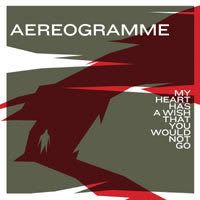 4.
Aereogramme - My Heart Has A Wish That You Would Not Go
I'm not sure how much middle-ground there is with Aereogramme. Maybe some people feel that they're talented... but can't stand listening to them, and that's a
sort
of middle ground. Otherwise, if you give the album a few songs, or watch a few Aereogramme videos, you kinda get the sense whether or not this is a band for you. My "gorgeous, lovecentric album pulsing with an aching passion" may be your "mopey, whiney, pretentious, miserable, foreign guy who's probably better off without this girl that makes him so damn mopey".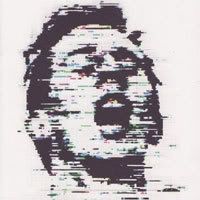 5.
Battle - Break the Banks
Battle
≠
Battles
. Battles is spelled with an "s" at the end; they're a band; Battle is spelled without an "s" at the end. They are a catchy-rock-song-producing machine of some kind.
Break the Banks
is a great album, full of fast-paced, toe-tapping songs with strong beats.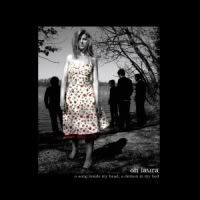 6.
Oh Laura - A Song Inside My Head, A Demon In My Bed
Like 80% of trendy groups nowadays, Oh Laura is Swedish. Unlike many of their musical comrades, Oh Laura's music shows a country influence. Thematically, it makes sense. Their excellent debut album is largely concerned with relationship issues and heartbreak, such things are the lifeblood of country. Better still, the band wears the country influence well, and is in general very talented. Their stock in trade is bouncy love confessionals and surprisingly catchy songs about relationship troubles; some are more country-flavored than others, all are well-done.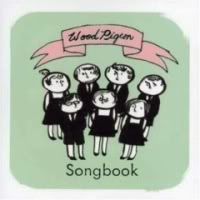 7.
Woodpigeon - Songbook
Songbook
is delightful, whimsical, and clever. "If Only I Were a Painter, I'd Paint for You the Moon" is lots of boppy fun in a
Belle and Sebastian
vein. "Home as a Romanticized Concept Where Everyone Loves You Always and Forever" is even better than the title. Lyrics like "I went to ninja school/to learn how to murder you" ("Death by Ninja (A Love Song)") are not for everyone. My reaction to the album was twofold:
"I love this"
and "This is not for everyone..." Whimsical music isn't for everyone; for many of us who find it appealing, this album is quite a treat.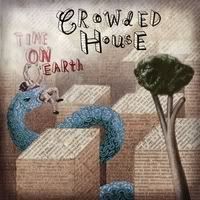 8.
Crowded House - Time On Earth
Jinkies,
Time On Earth
is a wonderful album. Generous in both quantity (14 songs) and emotional richness, the album covers a broad range of subject matter, but much of it touches on love and loss. The themes could hardly be absent, as this is the band's first album since the death of drummer Paul Hester. His death is directly addressed ("She Called Up") and alluded to in subtle ways. The death of someone close to you causes aftereffects like a major earthquake that shifts the ground, and causes lingering, unpredictible aftershocks.
The album eloquently describes the emotional turmoil of this shifted, unpredictibly rumbling ground, and some of the other angst that touches our "time on earth".
There's misrouted GPS navigational systems, in the catchy "Don't Stop Now", with its wonderful interplay of textured guitars and gentle drumwork. The lyrics, in which Neil Finn addresses his wife Sharon, lost on the road during a storm, are both encouraging and selfish ("No, don't stop now/Give me something I can write about").
The pensive, lovely "Pour Le Monde" ("for the world, not for the war") shows how rangey and talented the band is; the lyrics ("And I wake up blind/Like my dreams were too bright"), tone, and sound of the song are completely different than "Don't Stop Now, or than "English Trees" (another highlight, with beautifully-expressed thoughts about love and loss).
A very impressive album.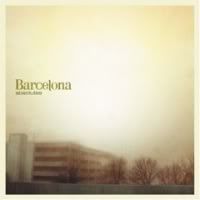 9.
Barcelona - Absolutes
I was disappointed when it turned out
Absolutes
wasn't a new album by the "I Have the Password to Your Shell Account" Barcelona. This Barcelona wasn't a chirpy bunch of lovable wisenheimers! However, they are lovable in their own, (much)more sincere right.
Absolutes
' infectious, lovelorn synthpop became an immediate favorite of mine.
10.
Lucky Soul
-
The Great Unwanted
Thoroughly charming retro-pop performed with style and skill. The band isn't always skilled at picking singles, however ("Add Your Light To Mine, Baby"? Really?) If you've only heard "Light" and thought it was mediocre, you're right, but the band is much better than that song. The album does begin with "Light", but twelve much better, sparkling tunes follow.
Naturally, given the genre, these are largely sugar-sweet, bubbly love songs. You're probably not going to find Lucky Soul singing about a harrowing meth addiction or grisly plights of any kind. It's high-quality, fun music.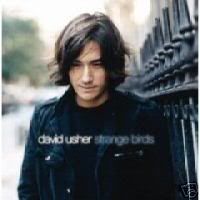 11.
David Usher - Strange Birds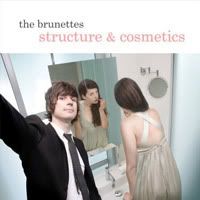 12.
The Brunettes - Structure and Cosmetics
13.
Explosions In The Sky - All of A Sudden I Miss Everyone
Flat-out beautiful noise rock. If this kind of music is your cup of cacophony, it's well-worth owning the regular edition (the limited-edition adds a remix disc).
Explosions In The Sky - Welcome, Ghosts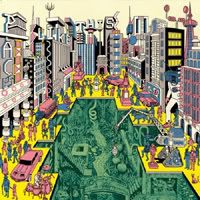 14.
Architecture in Helsinki - Places Like This
15.
The Cinematics - A Strange Education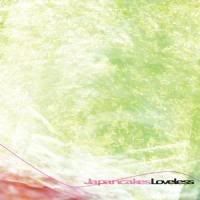 16.
Japancakes - Loveless
Covering
Loveless
without distortion? Blasphemy! *mumbles* It's alright, I guess. *kicks dirt.* OKAY, I LIKE IT. LEAVE ME ALONE.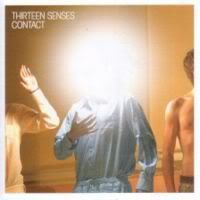 17.
Thirteen Senses - Contact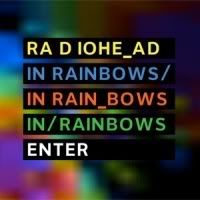 18.
Radiohead - In Rainbows
(one-disc, pre-"Psych! We are going the record label route after all" version.)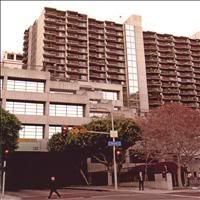 19.
The Minor Canon - No Good Deed Goes Unpunished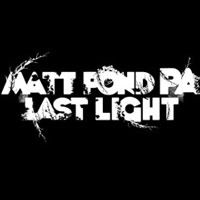 20.
Matt Pond PA - Last LightTop EPs of 2007: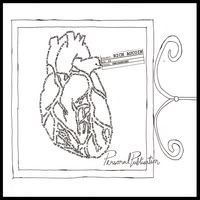 1.
Rich Aucoin - Personal Publication
Because
Rich Aucoin
synced his EP to
How The Grinch Stole Christmas
, some might be tempted to dismiss it as a novelty, which it definitely isn't. It's a kick to watch
Grinch
with an Aucoin soundtrack, but the music stands on its own as an accomplished, majestic work. Multi-instrumentalist Aucoin favors a sonic patchwork quilt approach, à la
Andrew Bird
or
Sufjan Stevens
, and his songs have a similar offbeat charm. There's an amazing mélange of sounds on this entertaining album—pianos, drums, organs, flutes, trumpets, handclapping, a theremin (!), and a whole lot of synth. But the most important ingredient in the mix is Aucoin's obvious talent.
Personal Publication
is an incredibly accomplished album, and leaves you excited to see where his career will go.
This year, he went on a
100-day bike tour across Canada
. During each concert, he dressed as the Grinch and at one point would ask a concertgoer to cut off a lock of his hair to help raise money for the
Childhood Cancer Foundation
.
Aucoin's
Grinch
video: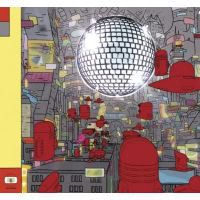 2.
Los Campesinos! - Sticking Fingers Into Sockets
Welsh retro-popsters Los Campesinos! are pretty much loads of fun. Now, they do profess to care about nothing more than dancing, and that's not true. They made an anti-war statement in "We Throw Parties, You Throw Knives" and then, in case anyone didn't get it, they a bloody war video for the song (eh, I prefer their fun videos). They've also covered Black Flag's "Police Story", so they're not just a mild-mannered group of dancing peasants, as their name and some lyrics might imply. Mild or not, they tend to produce energetic, fun pop songs.
Top Comedy Album of 2007: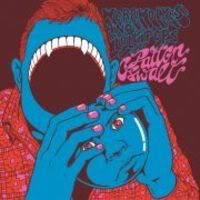 Patton Oswalt - Werewolves & Lollipops (with DVD)
Classic Patton Oswalt routines including his takedown of the KFC Famous Bowl and
Death Bed
make this indispensible. Plus you get a bonus DVD.
Patton Oswalt - The Dukes of Hazzard
Weirdest audience-participation moment in a comedy album:
A Michael Showalter gig is interrupted by meowing; he realizes a woman sitting in the front row has brought two cats with her (in "a cage"). It makes for a kind-of amusing, definitely-uncomfortable moment as he berates the woman, then kicks her (and her cats) out of the show. It feels a bit set up for him; did someone put her there on purpose? Did no one at the theatre notice her holding a large cat carrier? Hmmm.
Top Best-Ofs Albums Of 2007: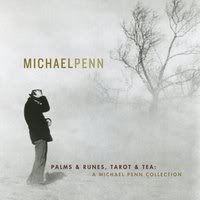 1.
Michael Penn - Palms & Runes, Tarot & Tea: A Michael Penn Collection
I would have assembled a different collection of tracks, but how often do you get your ideal compilation? Michael Penn music is always a good thing. This collection includes many of his most-loved songs ("No Myth", "Whole Truth", "Don't Let Me Go"), several alternate versions, demos, and previously unreleased songs. If the alternate takes don't tend to improve on the previously released versions, that mostly speaks to the high quality of the originals. But the new version of "Cupid's Got A Brand New Gun" is stellar, and the spacey bachelor-lounge cool stamped onto the new "Long Way Down (Look What The Cat Drug In)" has really grown on me.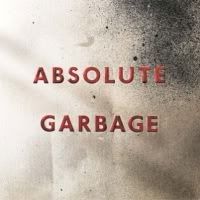 2.
Garbage - Absolute Garbage (Deluxe Edition)
What, no "As Heaven Is Wide"? OK, so this compilation isn't my ideal either, but it too includes a ton of excellent music. The second disc adds loads of remixes, including "The World Is Not Enough (UNKLE Remix), "Androgyny (
Felix Da Housecat
- Thee Extended Glitz Mix), and "Milk" (
Massive Attack
Big Beat Mix).