In L.A. and Make Musical Instruments, Robots, or "Unusual Machines"?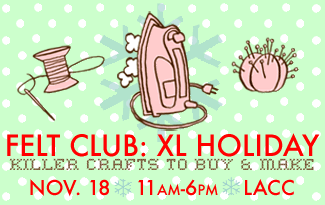 If you hack bikes, have a kite-related hobby, or do "cool" RC modifications,
Maker Faire
might be right up your alley.
Staffers at
Make Magazine
and
Craft Magazine
regularly put together events called Maker Faire to encourage more people
"to roll up their sleeves and become makers."
There will be a miniature version of Maker Faire called Maker Square at the
Felt Club
XL Holiday event, which is scheduled to take place Sunday, November 18th 11 AM - 6 PM at Los Angeles City College. More than 75
vendors
will be there, including
Dandy Brand
, which makes cute mixtape pins (among other things).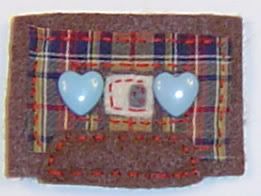 Craft and Make Magazine are looking for non-commercial projects for Maker Square. They "particularly encourage exhibits that are interactive and that highlight the process of making things." Individuals and groups are welcome to submit entries; see their magazines' joint blog entry for
full guidelines
, including how to enter a project.
Make and Craft's list of
"some suggested ideas for topics that we're looking for"
includes "How to Fix Things or Take them Apart (Vacuums, Clocks, Washing Machines, etc", so if you'd like to enter a project, but feel like you lack the skillz, consider something like "Taking Apart A Clock". If you don't care about putting it back together again, it doesn't sound that hard.
However, that sort of topic may lose out if there are entries from people with great steampunk skillz who aren't using them for commercial purposes... Plus, they want to see robots, kites, and musical instruments (who can blame them?) and ham radio projects (and who can-well... I'd rather see a robot that plays an instrument or flies a kite, but reasonable minds may differ.)
Jettie - Vessels Make The Greatest Sounds
(on
Heading For Mornings
)
Tei Towa - Sound Museum
(on
Sound Museum
)
("Mr. Smith would like to know how many robots there are." "There are ten robots.")
Steriogram - Walkie Talkie Man
(on
Walkie Talkie Man
)