Go Björk or Go Home
In my last post, I wrote "Once an artist decides their photo should grace the cover of their album, the odds of that cover becoming memorable, at least for a positive reason, decline drastically."
I had a few 2007 album covers in mind when I wrote that. Each helpfully provides artists some lessons on what
not
to do if they're going to pose for their own album cover.
1.
General Rule:Avoid a beach setting.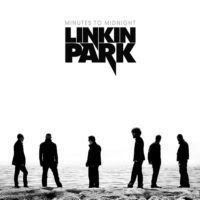 That's Linkin Park posing on the beach for the black-and-white cover of
Minutes to Minute
but you could hardly be faulted for confusing them with...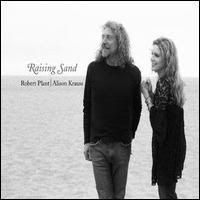 Robert Plant and Alison Krauss, standing on the beach, in the black-and-white photo taken for the cover of their album
Raising Sand
.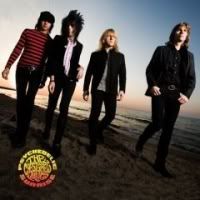 They called their album
Psychedelic Sunrise
, so it's no surprise that Chesterfield Kings opted for the wild, wild, wild route of a
color
photograph for their "band standing on the beach at sunset" shot.
There are way too many album covers with beach settings. The biggest offenders might be bands. When I think of a beach album cover, I think of a generic beach setting and a band not dressed appropriately for the beach, standing in an anonymous boring pose. The Linkin Park cover could have been from 10 or 30 years ago, and I don't mean that in an "it's timeless!" good sense.
Lessons: decide which is more important, the beach or being on the cover. If it's the beach, think of a creative way to use the setting—something interesting, playful, relevant to the album, and/or beautiful.
Beirut's Zach Condon, who has something of an old-world-sound rep., chose a vintage photo for the cover of his latest album: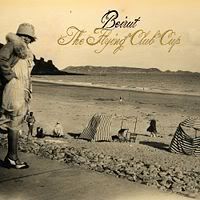 For their collaboration,
You Follow Me
, Nina Nastasia and Jim White also offered creative beach art: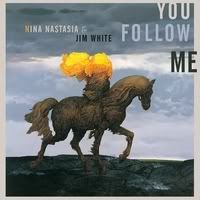 2.
General Rule:Don't over-groom and over-photoshop.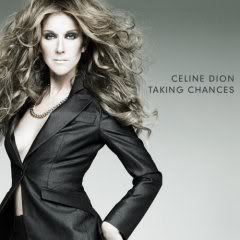 Yikes.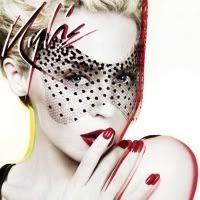 However, a very glam look can be great, as long as it's done well. Kylie's cover is very glossy and stylized, and there's nothing wrong with that; she looks really good. Costumey can be good, again, as long as it's done well.
Céline Dion likely wanted to project glamour, but instead she sort of looks like she's posing for an ad for "Havisham!", an off-broadway musical about the adventures Miss Havisham encounters when she moves to Texas and becomes a hairdresser... but to stay in the U.S., she has to get married, fast! And in all the confusion,
she's
the one who winds up in a suit on her wedding day. Oh,
Havisham!
(Not sure how she ends up without a shirt. That's quite a pickle.)
Lessons: Don't get hair weaves. If you must, try to make them less fluffy than your head. Try to have the photo look like yourself on a good day or people will see you in real life and think you're very insecure and/or are aging rapidly. At least have someone in your life who will tell you, "It would look sexier if you wore a shirt!"
3.
General Rule: If you go the costume route, go Björk or go home.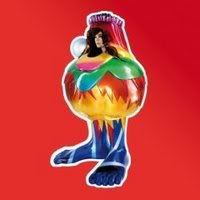 When you're Björk and you wear an outlandish, harmless, inoffensive costume on your album cover, you're pretty much criticism-proof.
But most people aren't Björk. Almost everyone, in fact, is not Björk.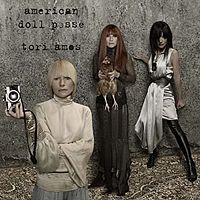 So Tori Amos released an album built around the concept of five "dolls" representing different aspects of her personality. Got it. Once she decided to dress up as some, but not all of these dolls, for a
photo
to be used on the cover, wouldn't it make sense to exclude the
photographer
character? Did the shutterbug character want to charge too much or just insist on being on the cover? Regardless of the personas she chose, collectively (with a chicken—if (s)he is real— involuntarily along for the ride), their image represents her album
American Doll Posse
. And that picture looks like it was inspired by an
old America's Next Top Model shot
. The barn setting and extra clone/twin don't hide the homage to Tyra Banks, and neither does the chicken. Plus, the barn almost long for yet another beach cover. Amos' posse of catatonic dolls not frolicking in the sand would have made for a funny picture.
Lessons: Wear your inspiration proudly, never hold animals with their feet dangling in the air, and strive for funny, or otherwise engaging covers, rather than ones that if they provoke any discussion, likely provoke discussion of how they're kinda boring and/or silly. Oh, and remember to wear sunblock if you do go the beach route.