Wellington's Wednesdays: Wednesday Songs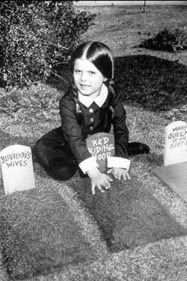 Ah,
Wednesday
, or "hump day" if you prefer" (insert tawdry joke HERE). The name comes from
the Old English word Wódenesdæg, meaning "the day of Woden"
. In modern English, Woden is spelled
Odin
, which is uncomfortably close to the name of the cartoon dog who lives with Garfield (okay, the "cartoon" part was probably obvious). He -- Odin, not Odie -- is
"the supreme god of late Germanic and Norse mythology"
and therefore gets to rule over a
ton
of stuff, yo. He's the god of
wisdom and war (and it's a good idea to have those go together, I guess). Plus he's "attributed as being a god of magic, poetry, victory, and the hunt.
That change from "the god" to "a god" is duly noted.
Wednesday's child is
"full of woe."
Aw, that is so wrong. That's probably slang, like for a while, "bad" meant "good." No time to grab a citation on that, sorry!
You can find out what day of the week you were born
here
and its alleged meaning
here
.
On to Wednesday's music:
mp3:
The Weakerthans - Wellington's Wednesdays
(from Fallow)
I love, love, love the Weakerthans and this song.
mp3:
Saves the Day - Wednesday the Third
(from In Reverie)
mp3:
Lisa Loeb - Waiting for Wednesday
(from Tails)
mp3:
Self - Wednesday Again
(from Selfafornia)
mp3:
Sheila E. - Wednesday Like A River
(from Sheila E.)
Nice song, but... "I gave 2 U the key 2 my virginity" ... Unless she was wearing a chastity belt, she shouldn't have to give him a key. Not loving that turn of phrase. Disturbing peek inside Prince's mind? I like it other than that.
mp3:
Emiliana Torrini - Wednesday's Child
(from Love in the Time of Science)
mp3:
Tori Amos - Wednesday
(from Scarlet's Walk)
mp3:
Elvis Costello - Wednesday Week
(The Undertones cover, from the version of Armed Forces with extra tracks)
mp3:
The Undertones - Wednesday Week
(from the version of Hypnotised with extra tracks, also from The Very Best of the Undertones)
"Elvis Costello also had a song called 'Wed Week', but it wasn't half as good as ours!" - from the liner notes to
True Confessions
transcribed on
this unofficial Undertones website
.