Ian McCulloch Pleads Not Guilty to Assaulting (Former?) Fans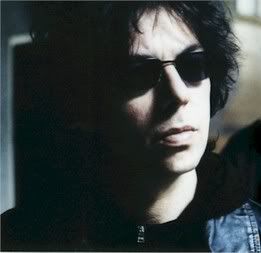 Today at Glasgow District Court
Echo & the Bunnymen
singer Ian McCulloch, by letter,
pled not guilty to charges of assaulting two fans
in October 2005 at an after-party following a Glasgow concert.
It's alleged that McCulloch
kicked open a restroom door, hitting one person on the head
and that he "repeatedly pushed" another person. He has also been charged with breaching the peace for allegedly putting the pair
"into a state of fear and alarm for their own safety"
. This charge is based on claims that the singer
yelled, swore at, and threatened them
.
The case has been adjourned, with a trial date
set for early September
. That leaves the Bunnymen's
UK May and June tour dates
unaffected.
McCulloch hasn't commented on the charges on the Bunnymen website. The only news update there today is about the new
Will Sergeant Podcast
, which the group encourages everyone to download.
Echo & the Bunnymen - Of A Life
(from
Siberia
)