Best and Worst Songs About Booze/Helping The Kids
The
Uncut
folks have drafted lists of the best and worst "songs about booze" for their latest issue. Who doesn't enjoy reading about Chumbawamba? But please enjoy alcohol responsibly. Don't be swayed into thinking it's purely fun, as consequence-free as, say, responding to a personal ad with the intention of cheating on your significant other. That's what Rupert Holmes' "Escape (The Pina Colada Song)" would have us believe, kids!
"Kids" 20 and younger, try especially hard to resist the magnetic allure of Holmes. Remind yourself he is on the "worst songs" list. It's supposedly bad music; we should try to dislike it.
"Significant neuropsychological deficits" and a screwed-up memory
aren't mentioned anywhere in his
bad
ditty, probably because they didn't fit with his artistic vision of a man plotting an exciting drunken rendezvous with a mystery dream woman, who turns out to be the same woman he was tired of at the beginning of the song but has a renewed interest in once he learns of her fondness for dune sex. Moral of the song: tropical beverages and dune sex save troubled relationships?
Pina coladas and champagne are not really an easy ticket to a glamorous and enchanting world of "getting caught in the rain" and "making love at midnight in the dunes of the cape". It's not that easy. For example, there is
zero
correlation between alcohol consumption and the weather. However, drinking a lot
may
make you forget your umbrella.
Of course, you could simply not drink and instead intentionally not bring your umbrella along if you wish to contrive a situation wherein you will be "caught in the rain" with a person you "fancy".
Don't feel badly if you didn't think of that idea. It probably means you're young and your problem-solving ability is hampered by hormone activity. I'm here to help with problem-solving! (Also to write about music and pop culture, share quality music, and occasionally make condescending generalizations about youngsters under the guise of being helpful. Everyone does that last one with people younger than them. No matter what you've heard "on the streets", everyone does
not
share quality music. Some people share lousy music.)
While I'm problem-solving, choose your dunes with care. Only have sex if/when you want to. Hmm. Use condoms! Which is
not
to say you should whore around, kids! And if you want/are ready for kids, you quite possibly should
not
use them. Avoid jerks; you deserve better in my
opinionation
. Whew, I'm beginning to see why they stopped making
after school specials
; this crap is complicated. Not that your life is crap! It's a beautiful thing, which is why you deserve rock-solid advice! Hmm. Read books! Listen to whatever music you want, and don't apologize for your musical tastes! Wear sunblock! Be polite! Open doors for people! Say thank you when someone opens a door for you! Question authority! Think critically ... Only... I'm not authority, so... my words can safely be treated as good as gold... which... is... too... much... responsibility... good as silver?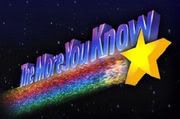 On to songs about booze that allegedly suck, and ones that allegedly rule!
The Ten Worst Songs About Booze:
1.
Chumbawamba - Tubthumping
(available on
Tubthumber
. Uncut: "Knocked down, but they got up again. Shame")
2. UB40 - Red Red Wine
3.
Rupert Holmes - Escape (The Pina Colada Song)
(available on
70's Greatest Rock Hits: #1 Hits Vol.9
. Uncut: "To be honest, mate, not a fan of rain either")
4. Metallica - Whiskey In The Jar
5.
Sailor - A Glass Of Champagne
(available on
Girls, Girls, Girls
. Uncut: "'70s fizzy faux-glam that goes straight up your nose")
6. Status Quo - Marguerita Time
7.
The Wurzels - I Am A Cider Drinker (Paloma Blanca)
(available on
The Finest 'arvest of the Wurzels
. Uncut: "A record almost as criminal as Jonathan King's")
8. Bad Manners - Special Brew
9. Sultans Of Ping FC - 2 Pints Of Rasa
10. Snoop Dogg - Gin And Juice
The Ten Best Songs About Booze:
1.
The Pogues - Streams Of Whiskey
(available on
The Ultimate Collectio
. Uncut: "Shane MacGowan; like Vat 69 with a pulse")
2. Splodgenessabounds - Two Pints Of Lager And A Packet Of Crisps Please
3. Tom Waits - Gin Soaked Boy
4.
Sham 69 - Hurry Up Harry
(available on
The Punk Singles Collection: '77-'80
. Uncut: "World Cup? Schmorld Cup! Get down that pub")
5. The Fall - White Lightning
6. Johnny Cash - Sunday Morning Coming Down
7.
The Cure - The Blood
(available on
The Head On The Door
Uncut: "Goth trivia: inspired by cheap Portugese plonk")
8. The Kinks - Alcohol
9. Dr Feelgood - Milk And Alcohol
10. Oasis - Champagne Supernova (
YouTube
has the
video
. I dig the colors, the
mise en scène
toward the end, and the melodica.)