Tickets For Three "Don't Look Back" Whole-Album Gigs On Sale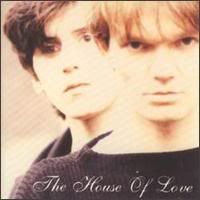 The first slate of whole-album gigs for this year's
Don't Look Back
line-up have been announced. On-tap:
Slint
playing 1991's
Spiderland
,
Sonic Youth
, performing 1988's
Daydream Nation
, and
The House Of Love
playing
The House Of Love
from 1988 (rather than
The House Of Love
from 1990.)
The choice of the debut self-titled album rather than the second self-titled one leaves out the wonderful "I Don't Know Why I Love You", but the first album sparkles with its fair share of beauties. "Hope", for instance, features guitars that grow from shimmering to urgent, accompanying lyrics that describe a fear that good things are like a mirage. But as pretty as some of the lyrics are, singing about vacuum cleaners likely would have worked too. The group was really about a sound -- plaintive singing and a crescendo of guitars and bass, blended and layered with production sheen.
Instrumental rock group Slint was also about a sound, though a much different, denser, and louder one. If you listen to "Breadcrumb Trail" and find yourself picturing Tenacious-D more than twice, the sound may not be for you. I did, but I've been ill, and the music's not quite my cup of tea when tip-top.
Sonic Youth is, and the album's a classic, but then you know that.
Each group is playing in London; Slint and The House Of Love at
KOKO
, August 22nd and September 13th, respectively. Sonic Youth performs at
the Roundhouse
August 31st. Support acts are to be announced for all shows.
Tickets are on sale now, available from the venue box offices and
several other places
.
Slint - Breadcrumb Trail
Sonic Youth - Teen Age Riot
The House Of Love - Hope