Lunar Tunes for a Blue Moon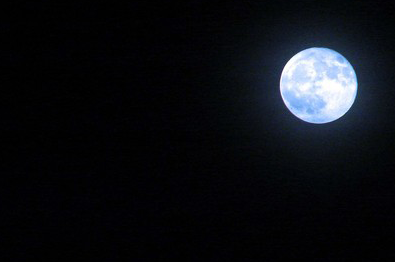 Happy
Blue Moon
day, Western Hemisphere. Everyone else, Happy Thursday! That's nothing to scoff at; Thursdays are my favorite day of the week. It's also the last day of the month, but Happy End of May sounds like a cruel party celebrating someone's death.
Nada Surf's wonderful cover of Big Star's "Blue Moon" is posted among the blue and other moon tunes below. Absent: a certain better-known song also called "Blue Moon". Big Star's "Blue Moon" is the classic "Blue Moon" in my book, have never cared for that other one. "Oh, stop whining" is my usual reaction to it, no matter how much I like whoever's singing it.
Yet while I bypass a song many others regard as a classic, I am posting a Corey Hart song truly shocking in its awfulness. It's not dated-awful or campy-awful, and it's not just fun to mock because it's by Corey Hart. For me, there is one moment, when with about 55 seconds left, when it gets just a bit -- not melodic -- but less painfully unmelodic. It's then when you too might wonder whether the song is about to get better. No, it isn't. And having hope makes it hurt all the more when it immediately gets worse again. With the exception of that moment, it's an almost constant cringe. Props to the man for not using any audio sweetening, unless he used audio souring. That wouldn't be keeping it real. Rather like a colorized blue moon. We are going to get a genuinely bright blue one tonight, aren't we?
Nada Surf - Blue Moon
(Big Star cover, on
A Tribute to Big Star
)
Everything But The Girl - Blue Moon Rose
(on
Idlewild
)
David Kitt - Dancing in the Moonlight
(on
Dancing in the Moonlight
)
Gomez - Blue Moon Rising
(on
Liquid Skin
)
Corey Hart - Water From The Moon
(on
Boy In The Box
) Warning: Unpleasant