The Best 100 Cover Songs Ever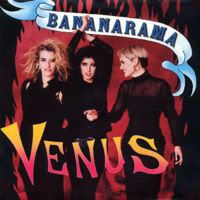 What better place to get your music journalism (or any journalism) than a publication best known for its
outlandish
headlines
?
So it's particularly exciting when the
New York Post
unveils a music-related list. This one's a doozy: the
"best 100 cover songs of all time"
!
Alas, the list isn't perfect. The first hint: only 3 of the supposedly "best cover songs of all time" appear on the soundtrack to
Not Another Teen Movie
. Saliva should be so pissed off.
While few are likely to agree that the two writers have truly determined the best 100 cover songs ever, the list isn't totally outlandish or a complete wasteland either. It's more varied and interesting than you might expect, given the source. The writers have included some excellent covers by great alternative artists like The Postal Service, The Pet Shop Boys, Roxy Music, and Lloyd Cole.
The list has its flaws, though, aside from the "quirky" grammar (are all Post writers commaphobic?). They seem somewhat reliant on television and movie soundtracks for their ideas, which breeds a certain lack of diversity. Also, several artists (like Cake, the Clash, Foo Fighters, and Johnny Cash) have two songs on the list. If the goal is to draft a list of the 100 best cover songs ever, maybe it's alright to mention more than one song by the same artist. However, if that's really the goal, there are an awful lot of songs that shouldn't be there at all. There is a fair amount of diversity, genre-wise, but I wish there was a bit more.
The writing is frustratingly inconsistent, perhaps because two writers are responsible for the article. Sometimes it's punchy and actually says something relevant about the song. Sometimes nothing truly relevant is included. Once they got the name of the cover artist wrong, referring to them by the name of their album. Occasionally, they take an unnecessary jab at someone, most often at the original artist, the artist covering the song, or at the reader.
Yes, the Post is decidedly not a feel-good newspaper. However, through Friday, they'll give you
a few MP3s
. None of them are among "the best cover songs", and you do have to endure The Post calling them "MPFREES" which I consider a hideously high cost. (The songs are AFI's "Head Like A Hole", Hit the Lights' "Hey Jealousy", Bryan Ferry "The Times They Are A Changin'", Nouvelle Vague's "Love Will Tear Us Apart", and Lez Zeppelin's "The Ocean".)
For the record, any and all jabs I take at Whitney Houston in this post are
necessary
, which is completely different.
Gripes about music, grammar, and other things aside, lists is fun. The list and the quoted parts are from The Post; you can read the whole article at the
Post's website
, but beware hanging out there too long. Like any site owned by Rupert Murdoch, it's a scary, dark world best avoided as much as possible.
Top 100 Cover Songs: ("In no particular order")
1.
Dolly Parton - "Stairway to Heaven"
(on
Halos & Horns
) (Led Zeppelin)
(NY Post: "Queen of country rescues song from amateur guitar players everywhere with a soulful rendition that'll have you in tears.")
2. Jonathan Coulton - "Baby Got Back" (Sir Mix-A-Lot)
3. The Bangles - "Hazy Shade of Winter" (Simon and Garfunkel)
4. Sinead O'Connor - "Nothing Compares 2 U" (Prince)
5. Señor Coconut & His Orchestra - "Showroom Dummies" (Kraftwerk)
6. Alien Ant Farm - "Smooth Criminal" (Michael Jackson)
7. Johnny Cash - "Personal Jesus" (Depeche Mode)
8. The Postal Service - "Against All Odds" (Phil Collins)
(NY Post: "We can't wait for what they're going to do to 'Sussudio.'")
9.
Faith No More - Easy
(on
Angel Dust
, so to speak) (The Commodores)
(Ooh, they're doling out relationship advice in a music article: "If this song can't get you some lovin' take a hard hard look at yourself." Maybe there will be tips about nutrition or exercise later in the list. Maybe the writers are trying to show off their range.)
10. Soft Cell - "Tainted Love" (Gloria Jones)
(NY Post: "Funky grooves.")
11. Marilyn Manson - "Tainted Love" (Gloria Jones)
(NY Post: "Angry growls.")
(Trill42: "Friendly Grover.")
12. My Chemical Romance and the Used - "Under Pressure" (Queen and David Bowie)
13. Cake - "Mah Na Mah Na" (Piero Umiliani)
14. H.I.M. - "Wicked Game" (Chris Isaak)
15. Muse - "Please Please Please Let Me Get What I Want" (the Smiths)
16. Orgy - "Blue Monday" (New Order)
(NY Post: "The only reason you even need to know who this industrial band is.")
17. Devo - "Satisfaction" (the Rolling Stones)
(NY Post: "Start-stopping their way to brilliance.")
18. Good Charlotte - "I Want Candy" (the Strangeloves)
19. Love Spit Love - "How Soon Is Now" (the Smiths)
20. Paul Anka - "Smells Like Teen Spirit" (Nirvana)
21. Avenged Sevenfold - "Walk" (Pantera)
22. Radiodread - "Let Down" (Radiohead)
Easy Star All-Stars - Let Down
(on an
album
called
Radiodread
.
Easy Star All-Stars
also did a reggae cover album of Pink Floyd's
Dark Side of the Moon
called
Dub Side Of The Moon
; that was released in 2003.
(The Post doesn't know the name of the group, but they like their sound. Of this song, the paper says: "This reggae tribute to the British rockers features Maytals singer Federick "Toots" Hibbert. It may be better than the original.")
*note*: The file was originally titled "Let Down (Featuring Toots & The Maytals)" but Filegunner, as it occasionally does, was having problems processing the parentheses. So I retitled the song "Easy Star All-Stars - Let Down." The tags still have the original title.
23. Bullet for My Valentine - "Crazy Train" (Ozzy Osbourne)
24. Jimi Hendrix - "All Along the Watchtower" (Bob Dylan)
25.
k.d. lang - Helpless
(on
Hymns of the 49th Parallel
) (Neil Young)
(NY Post: "All that angst without the pitiful moan. Catch it at the end of Julie Christie's new film 'Away From Her' and cry yer eyes out.")
26. The Kingsmen - "Louie Louie" (Richard Berry)
27. The Doors - "Alabama Song (Whiskey Bar)" (Weill/Brecht)
28. Ryan Adams - "Wonderwall" (Oasis)
(Not sure whether they like it but for it's landing on the list; The Post writes only this: "New York troubadour's less-Beatles-y version of the Brit pop smash.")
29. Talking Heads - "Take Me to the River" (Al Green)
30. Run DMC - "Walk This Way" (Aerosmith)
31. Janis Joplin - "Me and Bobby McGee" (Kris Kristofferson)
32. Patti Smith - "Gloria" (Van Morrison's Them)
33. The Clash - "I Fought the Law" (Bobby Fuller Four)
34. The Clash - "Star-Spangled Banner" (Francis Scott Key)
35. Saint Etienne - "Only Love Can Break Your Heart" (Neil Young)
36. Anthrax - "Bring Tha Noize" (Public Enemy)
37. Cat Power - "Satisfaction" (Rolling Stones)
(NY Post: "Cat Power's molasses-slow minimalist take on the Stones' power-pop anthem renders the song all but unrecognizable - more a total overhaul than a cover.")
38. Linda Ronstadt - "You're No Good" (Betty Everett)
39. Korn - "Another Brick in the Wall Parts 1 2 3" (Pink Floyd)
40. Jeff Buckley - "Hallelujah" (Leonard Cohen)
41. Sid Vicious - "My Way" (Frank Sinatra)
42. Pet Shop Boys - "Always on My Mind" (Brenda Lee)
(NY Post: "Elvis Presley and Willie Nelson may have busted the charts with the country hit but the Brit electronic pop duo broke through on the dance floor.")
43. Van Halen - "Oh Pretty Woman" (Roy Orbison)
44. Travis - ". . . Baby One More Time" (Britney Spears)
(NY Post: "Scottish rockers were one of the first to recognize the beauty of some Spears tracks and it became a Napster-era hit.")
45.
The Ataris - Boys of Summer
(on
So Long, Astoria
) (Don Henley)
(I've always loved the original song, and thought this cover was great. I'd file it under punk-pop but all the Post has to say about it is this: "Emphasizes the punk rock by switching Henley's "Deadhead sticker on a Cadillac" with a 'Black Flag' sticker.")
46.
Roxy Music - Eight Miles High
(on
Flesh + Blood
) (the Byrds)
(NY Post: "Golden Earring did a 19-minute version but this dreamy interpretation stole glam-wavers hearts.")
47. Sonic Youth - "Superstar" (the Carpenters)
48.
Depeche Mode - John the Revelator
(on
Playing the Angel
) (spiritual)
(The Post either intended double-entendres here or perhaps should have chosen their words more carefully: "Post-drug knob twisters turn folk's oral tradition into rocking enlightenment.")
49. John Coltrane - "My Favorite Things" (Mary Martin)
[NY Post's original grammar left intact, but I sigh to myself and wonder whether they have to pay writers extra for every comma they use. The Post: "Heaven Elvis Costello said plays this song. (Hell plays the original by Julie Andrews.)"]
50. Nada Surf - "If You Leave" (OMD)
(I love Nada Surf but find this cover dull and generic. The ostensibly-more-impressed Post writes "Originally on the 'Pretty in Pink' soundtrack the New York indie-pop band stripped down the synth-pop British hit on 'The O.C.'" If they like the song enough to put it on the list, why don't they praise it? Writing that Nada Surf "stripped down" the original doesn't mean they even enjoy it.)
51. Harry Nilsson - "Everybody's Talking" (Fred Neil)
(The Post won't say what they think of the song, just that: "Nilsson's remake of this blues- and folk-singer's song, was only a minor hit until it was featured in "'Midnight Cowboy.'")
52. Aretha Franklin - "Respect" (Otis Redding)
53. Pearl Jam - "Crazy Mary" (Victoria Williams)
54. Green Day - "Working Class Hero" (John Lennon)
55. Scissor Sisters - "Comfortably Numb" (Pink Floyd)
56. The White Stripes - "Jolene" (Dolly Parton)
(I think I've liked every version of "Jolene" I've heard. The Post on The White Stripes' version: "The red-and-white-striped duo bring their signature garage blues to the country classic making it sound more desperate than ever.")
57. Foo Fighters - "Darling Nikki" (Prince)
58. The Ramones - "Spider-Man" (for 1967 TV cartoon series)
59. Whitney Houston - "I Will Always Love You" (Dolly Parton)
(That horror?! I don't care if the Post claims it has some redeeming qualities, it's painful. Parton couldn't have foreseen what Houston would do to her song, so I don't blame her. She must love the royalties, but they're just about the only good that has come out of that sonic mess, save any possible coma survivors that might have woken up when their loved ones played the song, whether it's because they love it or because they somehow mustered the strength to "wake up" to demand their loved ones stop playing the damn thing.)
60. William Shatner - "It Was A Very Good Year" (Frank Sinatra)
61. Luna - "Sweet Child O' Mine" (Guns N' Roses)
62. Dixie Chicks - "Landslide" (Fleetwood Mac)
63. R.E.M - "King of the Road" (Roger Miller)
64. Radiohead - "Nobody Does It Better" (Carly Simon)
65. Elvis Costello and the Attractions - "(What's So Funny 'Bout) Peace Love & Understanding" (Nick Lowe)
66. The Pretenders - "Stop Your Sobbing" (the Kinks)
67. The Band - "I Shall Be Released" (Bob Dylan)
68. Lloyd Cole - "Chelsea Hotel" (Leonard Cohen)
(NY Post: "Every bit as urbane and wry as the original except that Cole can actually sing.")
*Horrified silence*
69. Ike and Tina Turner - "Proud Mary" (Creedence Clearwater Revival)
70. Mark Ronson with Alex Greenwald - "Just" (Radiohead)
71. Josie Cotton - "Jimmy Loves MaryAnn" (Looking Glass)
72. Elton John - "Lucy in the Sky With Diamonds" (The Beatles)
73.
Bananarama - "Venus"
(on
The Very Best of Bananarama
) (Shocking Blue)
(NY Post: "This bouncy little number stomps all over the cheesy original.")
74. Smashing Pumpkins - "Jackie Blue" (Ozark Mountain Daredevils)
75. Nazareth - "Love Hurts" (the Everly Brothers)
76. Manfred Mann's Earth Band - "Blinded by the Light" (Bruce Springsteen)
77. Foo Fighters - "Baker Street" (Gerry Rafferty)
78. Cheap Trick - "Ain't That a Shame" (Fats Domino)
79. Isaac Hayes - "By the Time I Get to Phoenix" (Glen Campbell)
80.
Siouxsie and the Banshees - Dear Prudence
(on
The Best of Siouxsie & the Banshees
) (The Beatles)
[NY Post: "The '80s Goth queen Siouxsie Sioux takes on The Beatles' 'White Album' track allegedly an ode to Mia Farrow's depressive sister Prudence (who might have made a good Goth herself)].
81. The Beatles - "Twist and Shout" (The Isley Brothers)
82. U2 - "Helter Skelter" (The Beatles)
83. A Perfect Circle - "Imagine" (John Lennon)
84. Thrice - "Eleanor Rigby" (The Beatles)
85. Guns N' Roses - "Live and Let Die" (Wings)
86. Joe Cocker - "With a Little Help From My Friends" (The Beatles)
87. Johnny Cash - "Hurt" (Nine Inch Nails)
88. Lacuna Coil - "Enjoy the Silence" (Depeche Mode)
89. Cake - "I Will Survive" (Gloria Gaynor)
(NY Post: "Cake never meant this as a joke but alt-hipster fans loved the irony and the song.")
90. Rachid Taha - "Rock el Casbah" (the Clash)
91. Peaches - "Sex (I'm A)" (Berlin)
92. Mos Def - "Caldonia" (Cab Calloway)
93. Camper Van Beethoven - "Wasted" (Black Flag)
94. Drunken Boat - "Low Rider" (War)
95. The Byrds - "Turn Turn Turn" (Pete Seeger)
96. Willie Nelson & Sinead O'Connor - "Don't Give Up" (Peter Gabriel & Kate Bush)
97. The Fever - "Glamorous Life" (Sheila E.)
98. Rodrigo y Gabriela - "Stairway to Heaven" (Led Zeppelin)
99. Ted Leo - "Since U Been Gone" (Kelly Clarkson)
100. Bill Murray - "Star Wars" theme (John Williams)