Mercury Shortlist Announced, Oddsmakers & Others React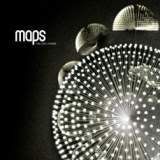 The
Mercury Music Prize
Shortlist was announced today. A dozen albums are up for the Prize, which seeks to honor the best British or Irish album of the year whilst offering the artist responsible a £20,000 bribe to keep making more like the one they just made. The winner will be announced and given their dough on September 4th.
Making the cut: Arctic Monkeys (
Favourite Worst Nightmare
), Basquiat Strings with Seb Rochford (
Basquiat Strings
), Bat For Lashes (
Fur and Gold
), Dizzee Rascal (
Maths and English
), Klaxons (
Myths Of The Near Future
) Maps (
We Can Create
), New Young Pony Club (
Fantastic Playroom
), Fionn Regan (
The End of History
), Jamie T (
Panic Prevention
), The View (
Hats Off to the Buskers
), Amy Winehouse (
Back To Black
), and The Young Knives (
Voices of Animals and Men
).
At least a
couple
Brits
think The Good, The Bad And The Queen was snubbed. I found their album unlistenable.
All the nominees will get a nice big sales surge this summer, and some great, albeit temporary publicity. In the long run, is it better to be nominated than to win? Is winning a Mercury Prize a career curse akin to taking home a Best Supporting Actress Oscar? A
where are they now report
following up on Mercury winners Gomez (1998), Portishead (1997), Roni Size Reprazent (1997), M People (1994), and Suede (1993) doesn't scream "YES, THERE'S A CURSE!" but it might whisper "maybe." Therefore, I'm just being helpful by not wanting to predict a possible curse on anyone when I say I'm not predicting a winner. (The picture at the top of the post is just a picture, not a prediction.)
The 2007 Mercury Nominees:Arctic Monkeys - Favourite Worst Nightmare
(current odds: 6/1, down from 4/1, see explanation below)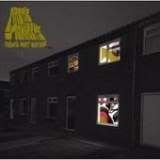 Last year's surprise winners are even less likely as repeat winners. Like the other nominees, they'll spend much of their summer making many festival appearances. For the automatically-high-profile Mercury Prize nominees, festival sets can generate even more sales and (hopefully positive) buzz.
Bookmakers William Hill were reportedly
"shocked" by Arctic Monkeys' nomination
and reacted by making them the joint 4/1 favorites to win, along with Amy Winehouse, who was nominated in 2004 for her debut album
Frank
, but lost to Franz Ferdinand.
According to William Hill's spokesperson Rupert Adams, "After last year's losses we are hoping for the judges to choose a rank outsider, which has been known to happen in the past, but there are obvious favourites in the Arctic Monkeys and Amy Winehouse." However, William Hall's odds have
already changed
, and might be changing quickly. It seems like too many albums have long odds, and people haven't yet sorted out which, or how many, really "should" be longshots. I'll give William Hill's odds-at-the-moment for each album; I think they're fun even though I don't put much stock in their accuracy. Still, the current fave is Amy Winehouse, and it isn't difficult to see her winning.
Dizzee Rascal - Maths And English
(11/1)
2003 Mercury Prize winner Dizzee Rascal plans on touring the UK in October, but that doesn't mean he's skipping the summer festivals. Among those on his itinerary: Gurtenfestival, Tales of The Jackalope, Pukkelpop, Lowlands, Rock En Seine, and Cardiff Calling.
If Rascal doesn't win the Prize,
he hopes Arctic Monkeys take it
.
"We worked together and did Glastonbury together and they're a great bunch of lads," he says. "It's nice to be nominated with those boys."
The View - Hats Off To The Buskers
(11/1)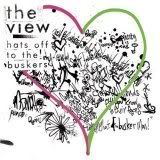 The View put in their share of Festival appearances this summer at Paleo Haldern Pop, Summersonic Festival in both Tokyo and Osaka, Frequency Festival, Pukkelpop, Lowlands, and Reading and Leeds.
According to
The View's guitarist Peter Reilly, "Some awards are about what you look like but this is just about the music." He adds, "We really want to win."
Reilly says he'd celebrate a Mercury win with "a game of golf with my dad or go round my mum's for tea."
Maps - We Can Create
(13/1)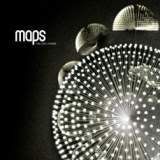 Maps is often referred to as "a.k.a. James Chapman". It's his brainchild, essentially, and more irresistibably, he records its electronic, somewhat lovelorn music in his bedroom. For performances, four blokes join Maps' line-up. The debut, Mercury-nominated album was released in May, preceded in April by the single "It Will Find You". A second single "You Don't Know Her Name" will be released in the UK on July 30th.
The group play a sold-out show for 150 people at the Church of The Holy Sepulchre in Northampton on July 25th. The next night, there's a show in London at
Club Fandango
at the Borderline (£8/£7 with flyer, 7:00PM until 11:00PM). Next month, there's Summer Sundae, Reading and Leeds.
Maps - Lost My Soul
A stirring, danceable, lovely concoction... like electrified cotton candy.
Bat For Lashes
-
Fur And Gold
(11/1)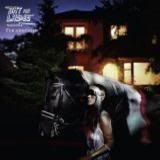 The group is now touring the U.S. They next play Maxwell's in Hoboken, NJ on July 23rd, before heading to NY, Chicago, and Minneapolis. Then they'll head to the West Coast for a set each in San Francisco and L.A. August and September bring the near-obligatory Festival sets. Bat For Lashes will play at least a few − Field Day, Rock en Seine, Connect Festival, Electric Picnic, and Bestival.
The
cute video
for Bat For Lashes' excellent retro confessional single "What's a Girl to Do?":
Klaxons - Myths Of The Near Future
(9/1)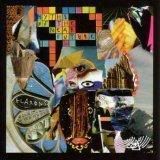 Klaxons appear to be
touring
, but their website is hard-on-the-eyes so I'm not digging deeper than that.
Jamie T - Panic Prevention
(7/1)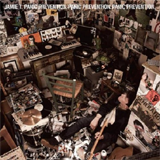 Jamie T is set to play a slew of upcoming festivals, including Haldern Pop, Pukkelpop, Lowlands, Reading and Leeds, Osheaga Festival, and the V Festival.
The Young Knives - Voices Of Animals And Men
(13/1)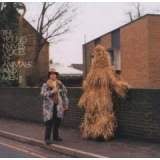 The band will put in several
festival appearances
over the next few months, including at Redhill Park on July 21st, Electric Gardens, Reading, and the Victoria Park Underage Show.
The band's
good video
for their good song "Weekends & Bleakdays (Hot Summer)":
Fionn Regan - The End Of History
(13/1)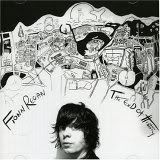 After signing with
Lost Highway Records
, Regan will embark on a
North American tour
, beginning in Boston on July 20th. He'll also be playing at least a couple festivals in Europe later this year, namely Isle Of Wight (September 8) and Vicar Street (November 3).
Basquiat Strings with Seb Rochford - Basquiat Strings
(13/1)
This classical/"modern jazz" collective currently has two shows planned, both in September. On the 7th, they're scheduled to play at the Broomfield Arts Hotel, and at the National Portrait Gallery in London on the 14th.
Basquiat Strings With Seb Rochford - Lonely Woman
The collective
refers to this tune
as "a mashed up version of Ornette [Coleman]'s master piece" and note that the "violins/viola have a more set role while the cello and bass are free to wander."
Basquiat Strings With Seb Rochford - Double-Dares
Here, a brief listen and you'll know that "the intro and theme are underplayed with a 7/4 Macedonian tapan rhythm". But would you ever guess that the "intro is a prepared group improv"? Enjoy the cello, violin, viola, and drum improvising away with their prepared song as you try to wrap your head around the phrase "prepared group improv." Aaaaaah. It wouldn't be that refreshing if it wasn't so spontaneously planned. (I know there are prepared improvs; it's still a humorous turn of phrase.)
Amy Winehouse - Back To Black
(3.5/1)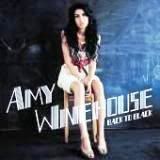 The current bookmakers' favorite is currently scheduled to appear at V Festival and Barrowlands and has many other festival and concert dates planned this summer and fall.
New Young Pony Club
-
Fantastic Playroom
(13/1)
New Young Pony Club aim to "to get everyone dancing." Their songs can be quite fun, but sometimes ("Hiding on the Staircase") annoying. They'll try to get everyone dancing and hopefully skip the Staircase song at many festivals in Europe this summer and fall, including Ibiza Rocks (where they'll play with Mark Ronson), Global Gathering, The Big Chill, Electric Gardens, Oya Festival, Pukkelpop, Reading, The Zoo, and The Gov.