Posy Songs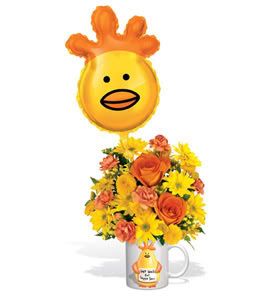 At long last, some floral songs. Sorry for the extended absence. Without veering too much into the land of the personal blog ('cause I don't roll like that), I'll say that there's a serious illness in my family, which has kept me away physically and mentally. There won't be a super-sunny outcome, but at least for now, the situation is stable. So I will try to get back into the swing of semi-occasionally writing about music, new words, gnomes, and such, usually whilst adding songs and/or photos that are semi-related on at least some tangential basis to the topic(s) of the post or at least amuse me. If I recall correctly, that's roughly how it usually works around here. Oh, and sometimes a post consists of just songs and/or YouTube clip(s). Ah, yes, it's coming back to me now...
whew
.
Might review the new Rilo Kiley album soon... I will withhold comment until I've listened to it all the way through, several times. This is me, not commenting at all. And "no comment" is
not
a comment, so there.
Posy-related songs:
Owsley - Coming Up Roses
(on
Owsley
)
Nico - Roses in the Snow
(bonus track on CD version of
The Marble Index
)
The Mr. T Experience - She's Not A Flower
(on
Yesterday Rules
)
Yo La Tengo - Black Flowers
(on
I Am Not Afraid of You and I Will Beat Your Ass
)
Michelle Shocked - Blackberry Blossom
(on
Arkansas Traveler
)
The Teardrop Explodes - Poppies in the Field
(on
Kilimanjaro
)
Buried Beds - Camellia
(on
Empty Rooms
. They mean "Camellia" as in the woman's name. It's still also floral! It's one of 3 free MP3s available at the
band's website
)
Mirah - The Garden
(on
Advisory Committee
)