Top 10 Feel-Good Songs, (No "Happy, Happy, Joy, Joy")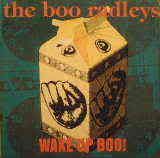 In a report commissioned by a mobile phone company that sells dialtones, a psychology lecturer has created a
formula for a "feel-good" song
. Mysteriously not included: the possible decrease in happiness caused when cheery songs are used in dialtones. Perhaps there will be a follow-up:
I Just Called To Say I'm Ruining Your Favorite Songs
.
However, demonstrating a keen understanding of modern pop psychology,
Dr. Tomas Chamorro-Premuzic
has provided a list of top 10 "feel-good songs".
The Boo Radleys
' peppy "Wake Up Boo!" landed the top spot, and on the face of it, that's without any points given for the exclamation point.
The factors said to combine to create a boost in the Serotonin level are: Pitch + Percentage of Positive Lyrics + Tonality + Beats Per Minute + Images/Memories Associated with the Music. An implied "!" in the lyrics – from singing with sheer cheer – might have counted toward the positive lyrics percentage.
The Beach Boys' "Good Vibrations" took second place; "I Want You Back" by The Jackson 5 got third place. The Beatles' "Here Comes The Sun" was fourth, and "Holiday" by Madonna was deemed the fifth-cheerist tune. Curiously, a song by ominously-named The Darkness ("I Believe In A Thing Called Love") took tenth place.
Preacher of positive-thinkery Dr. Tomas Chamorro-Premuzic is a lecturer at
Goldsmiths
College at
University of London
. Goldsmiths might be haven for proponents of feel-goodery as it "is all about the freedom to experiment, to think differently, to be an individual."
They might be trying to hint that they're clothing-optional, or possibly that their college has lecturers who undertake vaguely hippy-sounding research funded by big business. Either way, if they just say what they mean, it would still look fancy and above-board in the right font.
In 2001, Golan Levin created
Dialtones (A Telesymphony)
, a concert performed entirely with the ringing of the audience members' own cellphones. Phone numbers were registered before the concert, and both customized ringtones and seat numbers assigned to assure a smooth performance.
Audio
clips
of the 26-minute concert hint at the range of sound Levin and his collaborators achieved, emulating more traditional instruments as well as chirping crickets. It might be intended to show the audience what they've missed while they've been talking on their cellphones... a sort of "The Audience Was Not Listening."
This project, too, was corporate-funded, but fortunately it seems no sunny pop song ringtones snuck into the concert... it might have helped that it was performed back in 2001 and 2002.
Golan Levin - Dialtones clip
(on
Dialtones (A Telephony)
, available from
Staalplaat
)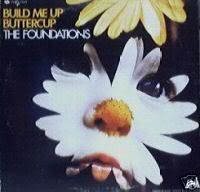 The Top 10 Feel-Good Songs:
1.
The Boo Radleys - Wake Up Boo!
(on
Wake Up!
)
2. The Beach Boys - "Good Vibrations"
3. The Jackson 5 - "I Want You Back"
4. The Beatles - "Here Comes The Sun"
5. Madonna - "Holiday"
6. Van Morrison - "Brown Eyed Girl"
7.
The Foundations - Build Me Up Buttercup
(on
The British Beat: Best of the '60s
)
8. Michael Jackson - "Wanna Be Starting Something"
9.
John Paul Young - Love Is In The Air
(on
Super Hits of the '70s: Have a Nice Day, Vol. 22
)
10. The Darkness - "I Believe In A Thing Called Love"
What, no "Shiny Happy People"? Or "Good Day Sunshine"? Do not enough people associate positive images/memories with those songs? Yet they do with "Love Is In The Air"? It's a new one on me. My feel-good songs can't be explained by that formula. I don't have any special memories attached to Devo's "Beautiful World"; I just quite like it. Though the music is upbeat, lyrically, it's a negative lil' gem. Same goes for Talking Heads' "Love For Sale". Both are cheerful songs as long as you don't pay attention to the lyrics, and I hope to never hear either emanating from a cellphone.
5 More Feel-Good Songs, Ignoring Formulas:
The B-52's - Dance This Mess Around
(on
Nude On The Moon: The Anthology
)
Madness - "It Must Be Love"
Juliana Hatfield - "Yeh Yeh"
Stereophonics - "Have A Nice Day"
They Might Be Giants - "Birdhouse In Your Soul"