Listening to Iceberg Radio's "Indie Pop", Hunting for MP3s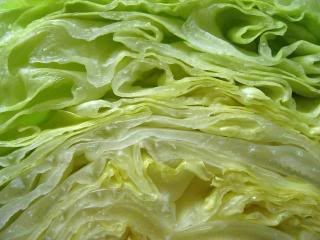 There are loads of music recommendation and radio sites on the interweb, but many of them leave me cold. For 10 years, Canada's
Iceberg Radio
(
Edited to fix this link
) has broadcast several music stations over the Internet using a simple interface. It isn't flashy and there aren't a lot of bells and whistles. You may not consider this a bad thing. Considering the emphasis some short-sighted radio and music discovery sites are placing on style over substance these days, they'd do well to spend time studying websites (on any topic) that do the opposite.
I spent some time listening to Iceberg Radio the other day while multitasking, took notes on what music they played (it helps that the site displays past songs played), then searched the Net to see which of the artists offered free MP3s.
Lots of channels to choose from here - the five most popular are Adult Contemporary, Hot Hits, Classic Rock, Hit Country, Pop Galore. There's a Valentine's Day channel and four for Christmas. The Baroque channel might suit you on Monday, Disco on Tuesday, and Anger Management on Wednesday (possibly because of what you've been listening to the preceding days).
I briefly tried Canadian Indie, but it just wasn't my cup of Tim Hortons. I switched to Indie Pop. Why I opted for two "Indie" stations when I loathe the term "Indie"... I'm not sure. I consider all of the music I listened to on these stations either alternative or alt-pop. There were no interruptions when I listened for a fairly long time the other day, but just now I tuned in to the "One-Hit Wonders" station and three songs in, got a lame promo urging me to listen to some other channel. When I tried the Double Latte station, I got another one telling me I was listening to the Double Latte station. Helpful! I'd listen to Top 40 radio stations if I wanted to hear that sort of thing. Double Latte, incidently, plays Train, Garbage, Teddy Thompson, Bruce Springsteen, Jack Johnson, Goo Goo Dolls, Blues Traveler, and Coldplay. Not coffee songs, but Double Latte songs; don't get it twisted.
I liked a lot of the songs, and artists, on the Indie Pop station. The chief downside I've experienced with different stations on Iceberg Radio, aside from the advertising, has been some repetition. You can skip several songs, but you can't give a song a thumbs down to help the service learn what you like... which makes sense, because it's Internet Radio... So if you just plain dislike an artist, you may be stuck hearing a few of their songs if you've run out of songs you're allowed to skip. In that case, you can still turn down the volume or change channels.
Iceberg Radio's Indie Pop Playlist the Other Day:
1. The Magnetic Fields - All My Little Words (on
69 Love Songs
) They're great, have posted them here.
2. The Field Mice - Clearer (on
Where'd You Learn To Kiss That Way
) Ditto.
3. Henri Fabergé & The Adorables - Lonely Postcards (on
Henri Fabergé and the Adorables
) Nice.
4. Glo-Worm - Beyond The Sea (on
Glimmer
). I skipped past it. Just rubbed me the wrong way. You may find it cute; I found it too cutesy.
5.
California Snow Story - Suddenly Everything Happens
(on
Close To The Ocean
, and a free download at the
Letterbox Records
website) Both really good, and a free MP3, hurrah!
6. Belle & Sebastian - The Wrong Girl (on
Fold Your Hands Child, You Walk Like A Peasant
) Ah, Belle and Sebastian. Alright, a bit more about this "Indie Pop" label. Belle and Sebastian
signed with Rough Trade on July 12, 2002
, a month and a day after
BMG bought the label
. It stayed in major-label hands for five years before resuming life as an independent label. Did the group feel independent-spirited anyway because their music sounds twee? Ah, but
RIAA Radar
gives a Red hit for a Sanctuary Records release from Belle and Sebastian before it even gets to Red hits for their Rough Trade releases... I haven't run any of the other artists on this list through RIAA Radar but if a band so identified with "Indie Pop" as Belle and Sebastian doesn't care about independent labels, why, then any of our beloved indie-popsters may not be so indie after all. Chills me right to my "indie"-pop-loving bones.
7. The Brunettes - Loopy Love (on
Mars Love Venus
)
8. Woodpigeon - Home As A Romanticized Concept (on
Songbook
). Woodpigeon has a whole EP, called
Houndstooth
, available for free download on
their website
. "Home" isn't on it, but other worthy tracks with interesting titles are. Here's one to start you off:
Woodpigeon - Thoughts On The One Who Got Away By The One He Left Behind
Woodpigeon tour dates:
October 27 - Medicine Hat, AB
November 8 - Toronto - The Rivoli
November 26 - Edmonton - McDougal United Church
9. Camera Obscura - Suspended From Class (on
Underachievers Please Try Harder
)
10. All Girl Summer Fun Band - Canadian Boyfriend (on
All Girl Summer Fun Band
)
11. Harper Lee - I Could Be Wrong (on
He Holds A Flame
) Quite good!
12. Trembling Blue Stars - Dark Eyes (on
Broken By Whispers
) Another ditto.
13. The Icicles - La Ti Da (on
Arrivals & Departures
, and, as their website points out, featured in a Target commercial. How Indie of them! The song is posted, albeit at a stingy 128 kbps, at the band's
website
, along with a soundalike tune used in a Motorola spot, but they warn that if the songs are posted on other sites, they'll take them down. Well, Fiddle-dee-dee.
14.
Math and Physics Club - Darling, Please Come Home
(on
Math and Physics Club
, and on the
band's website
, along with a couple others)
15. California Snow Story - My Life Is Only A Daydream (on
Close To The Ocean
)
16.
Club 8
- Those Charming Men (on
Nouvelle
). That song isn't available as a free download at the band's website but two other songs are. Those two, and four more Club 8 songs (and a lot of other MP3s) are available at the
Labrador
website (good for them). Here's one I'm partial to:
Club 8 - Love In December
17. Shop Assistants - Seems To Be (on
Will Anything Happen
)
18. Aberfeldy - Tie One On (on
Young Forever
). Not wild about this one. It's just no "Vegetarian Restaurant". Of course, at this point, I may have had alt-pop fatigue.
19.
The Arrogants - I Want You
(on
You've Always Known Best When To Say Goodbye
) The band offers loads of free MP3s at their
website
, including the
six songs
available at their record label's site.
20. Harper Lee - He Holds A Flame (on
He Holds A Flame
)
21. East Village - Vibrato (on
CD86: 48 Tracks From The Birth Of Indie Pop
, released by Sanctuary Records, which as we saw earlier, isn't an independent label. It's a
subsidiary of Universal Records, a major record label
. Funny? Embarrassing? Ironic? You decide.
22. Belle and Sebastian - Seeing Other People (on
If You're Feeling Sinister
).
Sinister? Well, that may be a
bit
strong...