Blue Monday: Monday Songs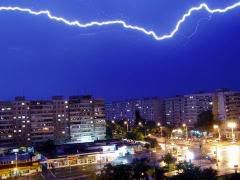 Monday was
named for Mani, the Germanic Moon God
. Monday's child is
"fair of face"
which makes sense given that the day was named after a Moon God. Isn't learning fun? Aw, c'mon... sounds like someone has a
case of
... aw, nevermind.
To check what day you were born:
this link
and to find its meaning:
this link
.
mp3:
Rialto - Monday Morning 5:19
(from
Rialto
, which I bought pretty shortly after it was released. They released another one a few years ago, practically under a veil of secrecy, not by their own choice I'm sure).
mp3:
Pulp - Monday Morning
(from
Different Class
)
mp3:
Fleetwood Mac - Monday Morning
(from
Fleetwood Mac
,
The Very Best of Fleetwood Mac
, etc.)
mp3:
Wilco - Monday
(from
Being There
)
mp3:
Neil Diamond - Monday, Monday
(cover of the Mamas & the Papas song)
I don't know how many albums it's on because when I went to check yesterday, I saw this:

I couldn't continue looking at anything else related to Neil Diamond. Before I noticed the cover, I saw that two of the tracks on the album were titled "Sleep With Me Tonight" and "You Make It Feel Like Christmas." I expected some interesting dreams that night. Lo and behold, think about something and sometimes it will happen (whether or not you want it to). I had (accidentally, of course) clicked "back screen" and lost some of my Sunday songs post yesterday. I save drafts pretty frequently, but I'd still lost enough to annoy me. I had a short dream along those lines. In the dream, after I lost my work, the screen changed and looked like the outside of a library, with steps and a creepy gargoyle/lion-type statue. It was sort of smirking at me.
...
much like Neil Diamond smirked at me from that album cover
... Damn you, Diamond! See, that's what I get for trying to be an ethical blogger. Not that in retrospect, I feel that ethics are bad. But just look at that smarmy, creepy pic (not for too long; it could be traumatizing). That cover should cost Diamond some sales, even this many years later. It should haunt him like it may haunt all of us.
Like it has haunted me, in my dreams.
*Shudder* No, I
won't
sleep with you, Neil! Stop looking at me!!
mp3:
The Mamas & The Papas - Monday, Monday
(from
The Mamas & the Papas - Greatest Hits
,
Creeque Alley: The History Of The Mamas & The Papas
, etc.)
mp3:
Tegan and Sara - Monday Monday Monday
(A CD single in Canada; also on the album
If It Was You
)
mp3:
Relient K - Manic Monday
(Bangles cover, from
Punk Goes 80s
)
mp3:
Bangles - Manic Monday
(Prince wrote this, so remember not to bother him on Sunday. That's his funday. His "I don't have to run day." From
Different Light
,
The Essential Bangles
, etc.)
mp3:
Duran Duran - New Moon on Monday
(from
Seven & The Ragged Tiger
,
Greatest
, etc.)
mp3:
The Carpenters - Rainy Days and Mondays
(from
Carpenters
,
Gold
, etc.)
mp3:
Asia - Blue Moon Monday
(from
Silent Nation
)
mp3:
Orgy - Blue Monday
(New Order cover, from
Candyass
)
mp3:
New Order - Blue Monday
(from
Power, Corruption & Lies
,
Substance
, etc.)
mp3:
Depeche Mode vs. New Order - I Feel Loved On A Blue Monday (James Zabiela Mix)
(over 13 minutes long, and actually worth it)
mp3:
Fats Domino - Blue Monday
(not the New Order song; from
20 Greatest Rock 'N' Roll Hits
,
Rock and Roll Giant
, etc.)
mp3:
The Feverfew - Goodbye, Blue Monday
(from
Apparitions
)