Easy: Sunday Songs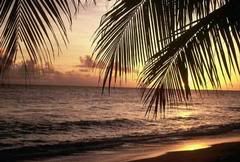 Sunday was
named for Sunne, the Germanic sun goddess
. Nice to have a fairly intuitive one for Sunday, since it's pretty much our day to slack. I mean our day for rest! At least according to some. Some feel it's a holy day. According to others, it's pretty much a day to watch football and... hmm. I don't know much else about the practices of these football-watchers. I think they might eat nachos and sandwiches and such while they watch. Also, even if they're just watching the game on TV, they seem to frequently, loudly encourage a particular team to take specific actions. Not sure why, but they probably wouldn't understand everything I do either.
Sunday's child is
"fair and wise and good and gay."
(You know it meant happy back then).
To check what day you were born:
this link
and to find its (non) guaranteed meaning:
this link
.
Sunday music:mp3:
Sneaker Pimps - Wasted Early Sunday Morning
(from Becoming X. Nice trippy electronica)
mp3:
The Velvet Underground & Nico - Sunday Morning
(from The Velvet Underground & Nico, etc. A classic)
mp3:
Acid House Kings - Sunday Morning
(from Mondays Are Like Tuesdays and Tuesdays Are Like Wednesdays. The group name may throw you off, if you aren't already familiar with their music. They're a Swedish group and this song is a light, bittersweet, lovely pop song)
mp3:
Oasis - Sunday Morning Call
(from Standing on the Shoulder of Giants. Pretty good...)
mp3:
Green Day - Church on Sunday
(from Warning. Good tune, but on a semi-related topic I saw a couple eps of Meet the Barkers and wasn't entirely glad I "met" them, mostly Travis)
The "Hey, I said 'Sunday Songs' not 'Songs with Sunday in the title' Songs" and okay, maybe I thought the original was called "Easy (Like Sunday Morning)" but I wanted to post it anyway even once I realized I was wrong and hmm, maybe I'll even name the post 'Easy'mp3:
Faith No More - Easy
(Commodores cover, from the 4-song "CD single/EP" Easy/Songs to Make Love To; also on Who Cares A Lot? The Greatest Hits, and This Is It: The Best of Faith No More. I really like this surprisingly pretty-straightforward cover)
mp3:
The Commodores - Easy
(from Commodores, Anthology, The Ultimate Collection, etc. Praise withheld on the grounds that "Sunday" belongs in the title and Lionel Richie went on to make a lot of really bad videos)
mp3:
Joe Jackson - Sunday Papers
[from Look Sharp!, Joe Jackson - Greatest Hits, Steppin' Out - Very Best of Joe Jackson, 20th Century Masters - The Millennium Collection: The Best of Joe Jackson, the import Ultimate Collection, Jackson-compiled U.K. release This Is It! The A&M Years, and No, Seriously, THIS is It! The Very, Very All-Time Ultimate Best of Joe Jackson: The "This Time I Mean It" Collection. (I Might Have Made That Last One Up. Oh, and as for the song... er, despite the teasing, Joe Jackson is great, and if you're not already familiar with his music, you can learn more about it at your local library... no, wrong line... You might want to buy Look Sharp!)]
mp3:
The Monkees - Pleasant Valley Sunday
(from The Monkees - Greatest Hits, Best of the Monkees, and so on... yes, I'm posting this, and not "Sunday, Bloody Sunday." But you already have "Sunday, Bloody Sunday" so it's okay.)
mp3:
Beulah - Sunday Under Glass
(from When Your Heartstrings Break. Weird and awesome)
mp3:
Morrissey - Everyday Is Like Sunday
(from Bona Drag, Viva Hate, The Best of Morrissey, etc. Another classic; often mistaken for a Smiths song. Poor Morrissey)
mp3:
Etta James - A Sunday Kind of Love
(from At Last!, I Heard It on NPR: Shake These Blues, the import Very Best of Etta James: the Chess Singles, etc. What an amazing voice)
mp3:
Blondie - Sunday Girl
(from Parallel Lines, The Best of Blondie, etc. Gem of a song)
mp3:
Sonic Youth - Sunday
(from A Thousand Leaves. Just beautiful.)