Billy Bragg Box Set, Reissues Announced, New Nonprofit CD Single Available Now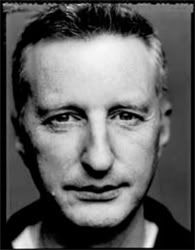 Yep Roc Records
has
announced the February 21 release of a multitude of Billy Bragg-related goodness
.
Bragg
's first four releases have been re-mastered and will be re-released individually. Included are the
Life's a Riot with Spy vs. Spy
and
Brewing Up With Billy Bragg
EPs,
Talking to the Taxman About Poetry
, and "a release that combines the Live & Dubious and Internationale EPs". Each will also be available as part of a 7-CD box set that will include 2 DVDs with previously unavailable live footage.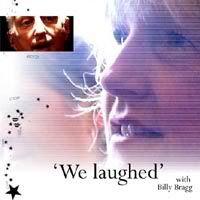 You don't have to wait for 2006 for
"We Laughed"
, a CD single Bragg wrote with Maxine Edington. The song "celebrates the power of laughter and love between Maxine, who has cancer, and her teenage daughter Jessica." It's sung by
Helena
, with Bragg on acoustic rhythm guitar. The song is currently available from
itunes
and a three-track CD single will be released Oct. 31 in the U.K (Bragg co-wrote each of the songs with women at the Trimar Hospice in Weymouth). Bragg says both Rosetta Life and the
Trimar Hospice
will benefit from the sales of this CD."
The single can be (pre-)ordered from
Townsend Records
, which will ship outside the U.K (but only if you want them to).
Bragg is scheduled to appear at South by Southwest in Austin next March, and then tour the U.S. for a couple weeks.
MP3:
Billy Bragg - A Lover Sings
(from
Back to Basics
, the
Brewing Up With Billy Bragg
EP, and
Must I Paint You a Picture? The Essential Billy Bragg
)
MP3:
Billy Bragg - Greetings To The New Brunette
(from
Talking With The Taxman About Poetry
and
Must I Paint You a Picture? The Essential Billy Bragg
)
MP3:
Billy Bragg - The Marriage
(from
Talking With The Taxman About Poetry
and
Must I Paint You a Picture? The Essential Billy Bragg
)
MP3:
Billy Bragg - There Is Power In A Union
(from
Talking With The Taxman About Poetry
and
Must I Paint You a Picture? The Essential Billy Bragg
)
MP3:
Billy Bragg - She's Got A New Spell
(from
Worker's Playtime
-- not one of the reissues, it should be noted -- and
Must I Paint You a Picture? The Essential Billy Bragg
)