My Top 10 Favorite Albums Of 2006
In alphabetical order, with traditional and convenient 1-10 numbering.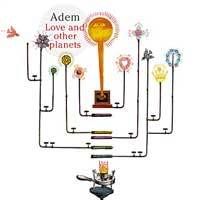 1.
Adem -

Love And Other Planets

Galactic tectonic shifts
In my chest
And behind my eyes
And yet the smallest vibration
Like the touch of your pen
Makes my hair makes my hair stand on end
- "Spirals"
A gentle, touching collection of songs devised around our connections to each-other and to objects in space. The album isn't all love-and-tenderness, but it still may make a very lovely soundtrack for a picnic with a sweetie, preferably under a starry sky. "Spirals" is the standout track; I've refrained from quoting it in its entirety although the lyrics merit it.
Adem - Spirals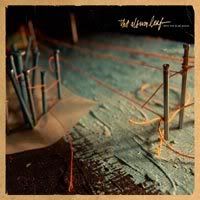 2.
The Album Leaf -

Into the Blue Again
Shimmering, beautiful ambient-pop. Play it as background sound and you may be surprised how often a moment, or song, catches your ear.
*
video for "Always for You"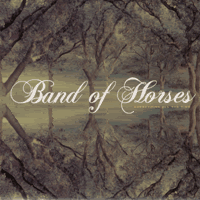 3.
Band of Horses -

Everything All The Time
One of the pleasures of this hazy, swirling rock debut was the arrival of a group with the apparent potential to deliver several more impressive discs. The subsequent announcement that group's co-founder
Mat Brooke has left
causes some concern on that front. Regardless of the group's future,
Everything All The Time
stands as an extremely accomplished album.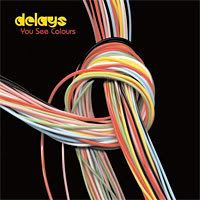 4.
Delays -

You See Colours
Supremely catchy alt-pop fun. I first heard a couple of Delays songs last month and wondered whether "those are the good ones", but there were many more where that came from. I also hesitated to put the album on this list, wondering whether in time its sweet pop sound would wear thin.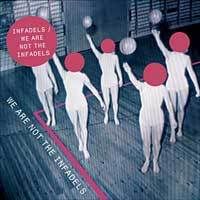 5.
Infadels -

We Are Not The Infadels
Somewhat uneven album of dance music, heavy on the synth. Includes several wildly catchy songs, and a few more pretty catchy ones. They all sound as good now as they did on the first listen, and probably will sound as good in another year.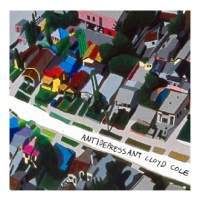 6.
Lloyd Cole -

Antidepressant
Immensely enjoyable, well-crafted album. An obvious choice for a year-end favorite, and it makes excellent driving music. I don't like "New York City Sunshine"; the rest of it is top-notch.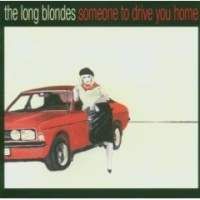 7.
The Long Blondes -

Someone To Drive You Home
Alt-rock lessons in love, with a spoonful of 80s-new-wave to make them go down easier. In "Once And Never Again", singer Kate Jackson tells a 19 year-old she "doesn't need a boyfriend" and offers to show her "the ropes". Some songs detail relationship miseries and mistakes ("don't do a don't"), others offer empowering messages ("do do a do").
The Long Blondes - Swallow Tattoo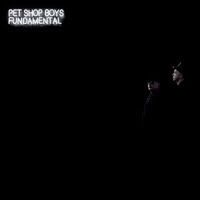 8.
Pet Shop Boys -

Fundamental
Gained a lot of attention for how political it is. Fortunately, the album doesn't feel preachy. "Indefinite Leave To Remain" is as political as all-get-out or not at all; that's up to the listener. It works "simply" as a beautiful love song. I appreciate that their political songs aren't just about A Message. They can also be appreciated on some other level, like as a love song, or a dance song. Both the quality and the variety on the album are quite impressive - the Boys are equally comfortable with fast-paced synthpop dance songs and slow, soft songs. I admire the pace, scope, and poignancy of the album.
*
video for "Numb"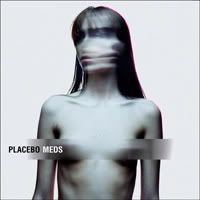 9.
Placebo -

Meds
An instant, infectious favorite, despite the band's refusal thus far to release my favorite track ("Drag") as a single.
Video
for Infra-red: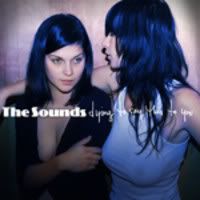 10.
The Sounds -

Dying to Say This to You
One of those bands that's pretending to be Swedish because it's trendy this century or something like that. The Sounds excel at synth-laden pop-rock although when they go slow ("Night After Night"), they do kind of sound like they're dying. Fortunately, every other track (including a "hidden" sped-up version of "Night After Night") opts to rock. So they're the "Speed" bus of Swedish dance music. That one track aside, it's a wonderful album.
The Sounds - Much Too Long