Two Years of Kofi's hat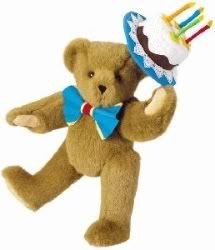 Today is the second blogiversary of Kofi's hat. The blog's namesake, Kofi Hales, was 11 months old when his dad, Matt Hales (of
Aqualung
) suggested the name for this blog ("Uppercase K, and lowercase h") and wrote it out for me.
Kofi's nearly 3 now; he probably has all kinds of things down. Now, 2, that's pretty young. I might still be expected to hold up a couple fingers and say "this many" when asked how long I've had the blog. Heck, I might idly hold up an index finger from each hand, then wander away in search of a more interesting grown-up.
Not that the blogiversary topic is boring. And if I was going to get some kind of temporarily-fascinating desk toy out of it, it would
really
hold my interest. Fortunately, standard blogiversary gifts apparently haven't yet been established (because they would probably be horrible). So my friends and family should feel free to use the nearest available substitute,
wedding anniversary gifts
as their standard. For the second anniversary, cotton is the traditional gift and desk items are the modern gift. For the indecisive, perhaps desk items made entirely of cotton! (And if the blog or the marriage ends within a couple weeks or so of the blogiversary/wedding anniversary, they should return the gift. Otherwise it looks like they tried to make it to that date just for the free cotton.)
This week, I'm going to revisit the
Days of the Week
posts from August 2005. Every day, I'll post a song or two from those posts.
I'll also post loads of other tunes this week, many new-to-the-hat. Should be as much fun as a ridiculous birthday hat, something else you'll be seeing more of this week.
Thanks to everyone who has been kind along the way.
Aqualung - Everything Changed (Original Demo)
(on
Deep Blue
)
Tegan and Sara - Monday Monday Monday
(on
If It Was You
)
Barcelona - West Coast Radio
(on
Transhuman Revolution
)
Jets To Brazil - Orange Rhyming Dictionary
(on
Four Cornered Night
)
Imperial Teen - You're One
(on
Seasick
)
Jon Astley - But Is It Commercial?
(on
The Compleat Angler
)