Be Afraid, Be Very Afraid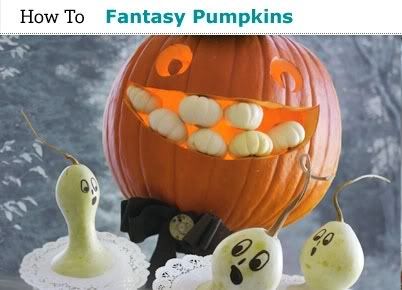 A few things that are causing me a mixture of interest and mild fright this weekend, besides the above
"fantasy pumpkin"
:
1) The prospect of a
Project Runway-style program for artists
, hosted by Sarah Jessica Parker. (When you think "art", you think "Sarah Jessica Parker". Also, "reality television".)
2)
"pickled boiled dirt chunks"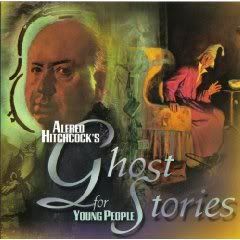 3)
Alfred Hitchcock's Ghost Stories for Young People
, spotted today. It somehow seems like all kinds of wrong, maybe because I don't trust parents to exercise good judgment about whether their kids are old enough for these tales. Hitchcock's scary stories include "Johnny Takes a Dare" (Bad move, Johnny), "Helpful Hitchiker" (I sense there's a subtle lesson here, too), and "Jimmy Takes Vanishing Lessons" (Jimmy, you naive fool).
4) Brandon Flowers' somewhat worrisome
Reading Festival concert banter
. I love
the Killers
but not "We're going to pick it up a notch, we're going to steal some souls, shake some bones, get some meat."
NME
writes that Flowers said this "shakily", which raises some concern. During their set, the band played new song "Spaceman", from their next album, set to be released in November. There don't appear to be any YouTube videos of the Killers' Reading set up just yet... Maybe the clips will reveal whether we should be frightened that Flowers might steal souls and/or be concerned about his shakiness. Maybe not.