Bloggers' Rights/Sufjan Stevens in His Cheerleading Finery
These two topics are unrelated...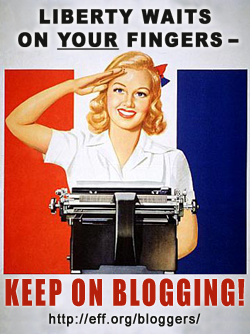 "If you're a blogger, this website is for you"
: The Electronic Frontier Foundation is a nonprofit group working to extend our Constitutional rights into the digital realm. They have written a
Legal Guide for Bloggers
to provide bloggers with info about their legal rights.
On July 19 at 7:00 PM, the EFF hosts a
special BayFF roundtable discussion about the legal issues of blogging
. The event is free and open to the public, but you must be at least 21 and RSVPs are requested. Birthday cake will be served -- they're starting the "forthcoming" celebrations for EFF's 15th anniversary.
More info about the event, and about the participants at
EFF
.
On an unrelated note, a review of the Sufjan Stevens concert is forthcoming... but not tonight. Every time I've started to say that in another post, I start talking about the concert. That wouldn't be too bad, except that it starts to turn into a mini-review. So it's much better to just say everything about it one post... For now, here's a picture of Sufjan, taken Saturday night: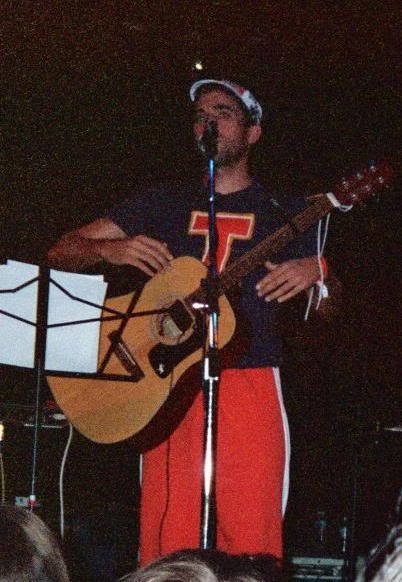 And a song a girl yelled a request for in an especially obnoxious way (although at an impressively loud volume):
mp3:
Sufjan Stevens - Chicago
(album version)
He played it much later in the set. He was going to anyway. Great song. Perhaps Sufjan shouldn't write and perform great songs if he doesn't
want
to hear their titles bellowed by abrasive and possibly drunk people for the rest of his life.
Must... stop... talking about concert...