Parents Television Council Fuckin' Upset About Live 8 "Indecency"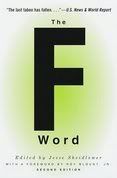 The Parents Television Council
has filed an indecency complaint against ABC for not censoring the lyric "who the fuck are you" during the Who's performance of its 1978 song "Who Are You." The song has aired on radio "countless times," unedited.
mp3:
The Who - Who Are You (live at Live 8, London)
The swearing is 5 mins, 43 seconds in, FYI, if you want to zoom right to it and be horrified or corrupted. I listened to it, and I do feel kind of dirty. That's mostly for posting a song by The Who though. Used to like them... an old (not literally old, I mean an ex) boyfriend got me into them, and we went to a concert during one of their (many) farewell tours. But I've found it hard to listen to them since
Townshend's conviction
. I won't give them another cent, and I feel weird posting the song. I'm
not down with Live 8
either, and had not planned on posting any songs from the shows. Anyway, the song is part of the story, and I can deal with it for a good cause...
I'm used to just-barely obscured obscenities during songs on the radio, but I'll take FMQB's word for it that "Who Are You" has been airing unedited all these years.
FMQB
asked the PTC "why the lyric is all of a sudden offensive after 27 years of radio broadcasts." PTC Executive Director Tim Winter
told them "it's a great question," but said the PTC is more concerned with television
.
Winter claims that airing the performance during the 8 o'clock hour makes it "certainly offensive." He did
not
add that only America's Funniest Home Videos, football, and generic sitcoms with laughtracks should be all that air during the 8 o'clock hour. He was probably thinking it, though.
ABC released a statement acknowledging that
"Unfortunately, one inappropriate phrase sung by one performer was initially missed"
and did air on the East Coast. It was edited out of the West Coast broadcast. Over the years, sanitized West Coast programming has led to a relatively prim and proper West Coast citizenry. This "moral divide" has caused the sort of cultural differences that some believe responsible for some of the conflict between East Coast and West Coast rappers. (Yeah, that was a joke. Didn't say it was a great one).
In December, the FCC ruled on that scandalous incident at the Golden Globes (Bono said, "this is really, really, fucking brilliant." The republic stood, but that was probably just luck). The Man -- er, the FCC -- ruled that "fuck" is
indecent -- automatically indecent, regardless of the context
. (I hereby dub Automatically Indecent an intriguing idea for a band name).
In February,
the FCC ruled that an ABC broadcast of Saving Private Ryan was not indecent despite heavy swearing, including that the use of that one word that was supposed to always be indecent
. FCC Chairman Michael Powell praised the flick as "a critically acclaimed artwork that tells a gritty story." He defended the naughty language, saying "The horror of war and the enormous personal sacrifice it draws on cannot be painted in airy pastels." Which is odd, because that sounds as though they took into account the context of the work in considering whether the swearing was indecent.
The turnaround is sensible. Context should be relevant. However, why should critical acclaim matter? I hope that the FCC Chairman isn't saying they fancy themselves as critics, and are going to use their positions to decide that certain works are "worthy" of greater freedom of expression. It sounds like that's just what he's saying, and that a work is more likely to "get away" with naughtiness if it's critically acclaimed (by mainstream critics, mayhaps?), or if the FCC finds its subject matter especially worthwhile. I don't want the FCC to decide for all Americans which topics are worthy of greater protection.
On the other hand, it is perhaps reassuring that on the same day, the FCC ruled the folowing things not indecent (so "decent" then):
"scripted bleeps and sexual innuendo dealing with homosexuality" (on Arrested Development) and "talk of an oddly shaped penis and dry humping" (on Will and Grace)
. So does this mean the FCC thinks dry humping is not indecent and/or that Will and Grace is critically acclaimed and tells an important story that can't be told without vivid descriptions of dry humping?
Will and Grace
still
gets
Emmy nominations
, but I think critics have hated it for the past dozen or so years.
I think the Bono ruling was not one of the FCC's most brilliant moves, and this would be a swell opportunity to just out-and-out reverse it.
mp3:
The Beautiful South - Don't Marry Her, Fuck Me
Linkage
:
The F-Word: a book with thousands of words and phrases showing the many imaginative ways in which people use this word
. (If you thought I was going to end that sentence in another way, I won't judge you. You were probably corrupted by rock music. Amazon will let you look at a few pages anyway).
Plus here's
:
Urban dictionary's entry for "fuck."
I wouldn't have posted the link if not for the PTC, therefore the PTC encouraged me to try to corrupt others.