Her Space Holiday Mix Tape Mp3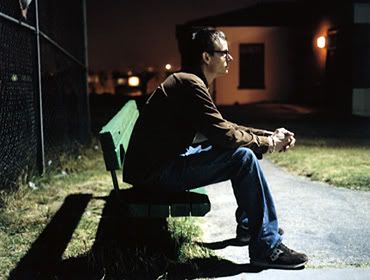 Her Space Holiday has made a mix tape called "Let Me Make My Money Before You Take My Money" available for free mp3 download/podcast. It's roughly 48 minutes long and includes "all sorts of hsh mash ups, remixes, and movie dialog samples," according to Marc Bianchi (via the latest HSH newsletter).
I'm listening to it now... five minutes in, and it's pretty nifty so far, rather upbeat and fun.
"Let Me Make My Money Before You Take My Money"
The new Her Space Holiday album
"The Past Presents the Future" will be released on Sept. 27
, or whenever it leaks. I'll still buy it, but that mix tape only makes me look forward to the new album more.
In other Her Space Holiday news, Bianchi says a lot of HSH remixes are on the way, including ones for Idiot Piliot, The American Analog Set, and Boom Bip. There's also an official myspace page updated almost every week with exclusive downloads at
www.myspace.com/theofficialherspaceholida
. He warns us to be sure it's the official one, as there are two of them. I'm guessing the unofficial one got the name that has holiday with a "y" in there...
Of course there's also the
official website
too, which will be upgraded over the next few weeks. Marc says it "will include a whole new layout, more videos, downloads, etc..."
mp3:
Her Space Holiday - Perfect on Paper
(from Manic Expressive)