Rock Hall of Fame Snubs the 80s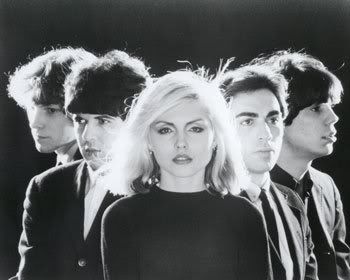 Or 1980 at least -- it's the only part of the 80s they were able to snub at this point. If they could have, maybe they would have snubbed as much of the 80s as they could. Oh, the injustice of it all! It's been 25 years since '80, so artists who released their first record then were first eligible this year, but the Rock and Roll Hall of Fame nominating committee
did not include any of the "Class of 1980" on their ballot, which was sent to voters this week
.
Those who
were
nominated include eight-time nominee Black Sabbath, Lynyrd Skynyrd (seven-time nominees), the Sex Pistols and the Stooges (who were both five-timers), and Grandmaster Flash & the Furious Five, first nominated last year. Other repeat nominees include the J. Geils Band, John Mellencamp, the Patti Smith Group, Chic, and Joe Tex. Blondie, Miles Davis, Cat Stevens, the Paul Butterfield Band, the Dave Clark Five, and the Sir Douglas Quintet were all nominated for the first time. The artists who garner both the most votes and
greater than 50% of the vote will be inducted. In November the announcement of the inductees (most likely around five to seven) will be made
. The ceremony will be held in March in New York.
Although Miles Davis was not a rock artist, Terry Stewart, President and CEO of the Rock and Roll Hall of Fame and Museum -- who also sits on the nominating commitee (wonder who gave him
that
gig) -- cited
his influence over other musicians as a reason for his appearance on the ballot. His music and attitude were both mentioned as having influenced rock artists
.
mp3:
Sex Pistols - Pretty Vacant
(from
Never Mind the Bollocks Here's the Sex Pistols
)
mp3:
Iggy Pop & the Stooges - T.V. Eye
(from
Telluric Chaos
)
mp3:
J. Geils Band - Centerfold
(from
Freeze-Frame
)
mp3:
Patti Smith - People Have the Power
(from
Dream of Life
)
mp3:
Patti Smith - Dancing Barefoot
(from
Wave
)
mp3:
Blondie - Heart of Glass
(from
Parallel Lines
,
The Best of Blondie
, etc.)
mp3:
Blondie - Dreaming
(from
Eat to the Beat
,
The Best of Blondie
, etc.)
mp3:
Miles Davis - Nature Boy
(from
Blue Moods
,
The Talented Mr. Ripley
soundtrack, etc.)
mp3:
Paul Butterfield Blues Band - Work Song
(from
East-West
,
An Anthology -- The Elektra Years
, etc.)
mp3:
Dave Clark Five - Glad All Over
(
The History of the Dave Clark Five
. The song that
ended the reign of the Beatles' "I Want to Hold Your Hand" at the top of the British singles chart
)