Austin City Limits Compilation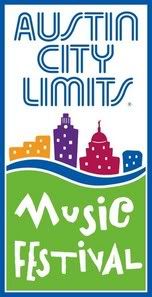 On Aug. 30 Rhino will release a
compilation of 16 tracks from last year's Austin City Limits festival
. Featured artists include The Pixies, Broken Social Scene, Josh Rouse, My Morning Jacket, Cake, and Calexico.
This year's
Austin City Limits
festival is set for Sept. 23-25. Performers include Wilco, Kaiser Chiefs, Widespread Panic, and Oasis.
And Coldplay!
The entire schedule and lineup
has been posted
. Coldplay will take the SBC stage, 8:30-10:00 PM, Sunday, Aug. 25. No one has been given the unlucky task of going on opposite them. (Austin folks - kinder than I, probably less sarcastic too).
The Austin City Limits Track Listing:
mp3:
The Pixies - Debaser
(album version, not Austin City limits version)
Dashboard Confessional - Hands Down
Franz Ferdinand - Darts of Pleasure
Rachael Yamagata - Be Be Your Love
Los Lonely Boys - Crazy Dream
Blind Boys Of Alabama - Walk in Jerusalem
Josh Rouse - It's the Nighttime
mp3:
Broken Social Scene - Anthems for a 17 Year Old Girl
(album version, not Austin City limits version)
The Neville Brothers - Streets Are Callin'
Shelby Lynne - Your Lies
Drive By Truckers - The Day John Henry Died
Cake - Wheels
My Morning Jacket - The Way That He Sings
mp3:
Calexico - Alone Againe Or
(Cover of the Love song - album version, not the Austin City Limits version)
Ben Harper - Brown Eyed Blues
Trey Anastasio - First Tube