The Smiths, Covered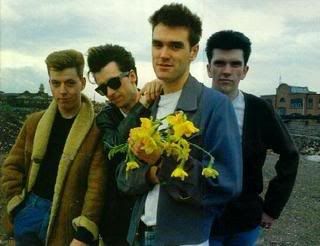 These songs helped satisfy that craving for Smiths covers I got after wishing Uncut had done a Smiths tribute disc this month. A new covers CD would be cool, but in the meantime The Smiths are hardly going uncovered, so to speak.
Pete Yorn - Panic
(a bonus track on the deluxe edition of
musicforthemorningafter
)
Billy Bragg - Never Had No One Ever
(on
The Smiths Is Dead
)
Speedstar - There Is A Light That Never Goes Out
(on
JJJ - Like A Version
)
t.A.T.u. - How Soon Is Now?
(on
The Best
. Johnny Marr doesn't think very highly of this cover, though; he calls it "just silly".)
Also, yesterday Dodge posted a
bunch of covers of "Please Please Please Let Me Get What I Want"
, along with both the original and a live version by The Smiths.